CONTENT
INDIA RUSSIA PARTNERSHIP
India Russia Partnership
Close cooperation between Russia and India in military and military-technical areas is a key pillar of bilateral and strategic partnership between the two countries.
India will start manufacturing spare parts and components for the Russian military equipments to ensure the maintenance of the Russia made armaments and military equipment in India under the Make in India initiative by transferring technologies and setting up joint ventures. The move intends to transform the existing buyer-seller relationship between the two countries into one of collaboration.
In 2001, India's  acquired 20 percent stake in Sakhalin-1 oil and gas field in Far East Russia. Ever since then, Indian firms have invested over USD 7 billion in taking stake in Russian oil and gas fields. In 2017, Russian invested USD 13 billion in Indian oil firms.  In energy sector, Russia has also helped India set up country's largest nuclear power plant in Kudankulam in Tamil Nadu.
Besides this Russia is also training Indian astronauts for the manned space mission under the Gaganyaan project.
Indian Prime Minister participated as the chief guest at the 5th Eastern Economic Forum held in Vladivostok, in Russia, at the invitation of President Putin and extended USD 1 billion line of credit for development of Russia's Far East. This is the first visit by an Indian Prime Minister to the Russian Far East Region.
India will also be attending 20th India-Russia Summit this year.
Most liveable Cities in the world
Annual report published by Economist Intelligence Unit (EIU).
It ranks 140 cities based on their scores in five broad categories.

Stability
Healthcare
Culture and environment
Education
Infrastructure.

Each factor in a city is rated as acceptable, tolerable, uncomfortable, undesirable or intolerable.
The final score is out of 100. A score between 50-60 points, which is the case for India, indicates constrained liveability conditions.
Vienna in Austria (Europe) is the most liveable city in the world for the second consecutive year.
None of the Indian cities feature among top 100 liveable cities. Delhi ranks 118th while Mumbai ranks 119th. 
New Delhi has the sixth highest annual mean concentration of fine particulate matter among cities around the world.
Karachi (Pakistan) and Dhaka (Bangladesh) have been ranked among the worst cities. Cities in Brazil, Russia and China have got better ranking than India.
One Nation One Ration Card Scheme
India runs the world's largest food security programme, distributing more than 600 lakh (i.e. 6 crore) tonnes of subsidised food grain to more than 81 crore beneficiaries every year. This is done through a vast network of more than five lakh ration or fair price shops. Under the National Food Security Act (NFSA), each beneficiary is eligible for five kg of subsidised grains per month at the rate of INR 3/kg for rice, INR 2/kg for wheat and INR 1/kg of coarse cereals.
However, until recently, this has been a location-linked benefit, leaving crores of migrant workers and families out of the food safety net. Each household's ration card is linked to a specific fair price shop and can only be used to buy rations in that particular shop.
According to data from the Census 2011, there are more than 45 crore internal migrants in India.  Registering for ration cards at their new location is an arduous process, especially if some members of the household still remain in their original home. Apart from this, field studies estimate that four crore to ten crore people are short-term migrants, often working in cities, but not moving there permanently. Women who change locations after marriage also find it difficult to start accessing ration benefits using a new household's card.
Over the last few years, some states implemented the Integrated Management of Public Distribution System, which allows beneficiaries to buy rations from any fair price shop within that State. The Centre is now in the process of expanding these efforts into a nationwide portability network which is called the 'One Nation One Ration Card' scheme.
The scheme involves the creation of a central repository of National Food Security Act (NFSA) beneficiaries and ration cards, which will integrate the existing databases maintained by States, Union Territories and the Centre. Aadhaar linking is important as the unique biometric ID will be used to authenticate and track the usage of ration by beneficiaries anywhere in the country. 
 Under the old system, beneficiaries were dependent on a single fair price shop and subject to the whims of its dealer. Under the new system, if they are denied service or face corruption or poor quality in one shop, they are free to head to a different shop.
Issues in scheme implementation:

The biggest challenge may lie in the lack of any concrete data on inter-State migration trends, especially short-term migration. The allocation of food grains to States will have to be dynamic to adjust for changes in beneficiaries due to migration.
There have been widespread complaints of denial of food due to system failures.
There have been differences between ration benefits offered by the State in comparison to the Central entitlement. 
There can be situation of one member of the household taking the entire ration for the month, leaving family members in a different location stranded without food.
Black Spots on National Highways
The Ministry of Road Transport and Highways has issued new guidelines to State governments for identifying accident black spots on national highways and rectifying them.
A black spot is defined as a stretch of not more than 500 meters in length where five accidents have taken place or where 10 fatalities have happened in the last three years.
India, Nepal inaugurate Motihari-Amlekhganj oil pipeline
The project is being led by the Indian Oil Corporation and the Nepal Oil Corporation to provide cleaner petroleum products at affordable cost to the people of Nepal.
The over 60 km-long pipeline is the first-ever cross-border petroleum product pipeline in the South Asia region.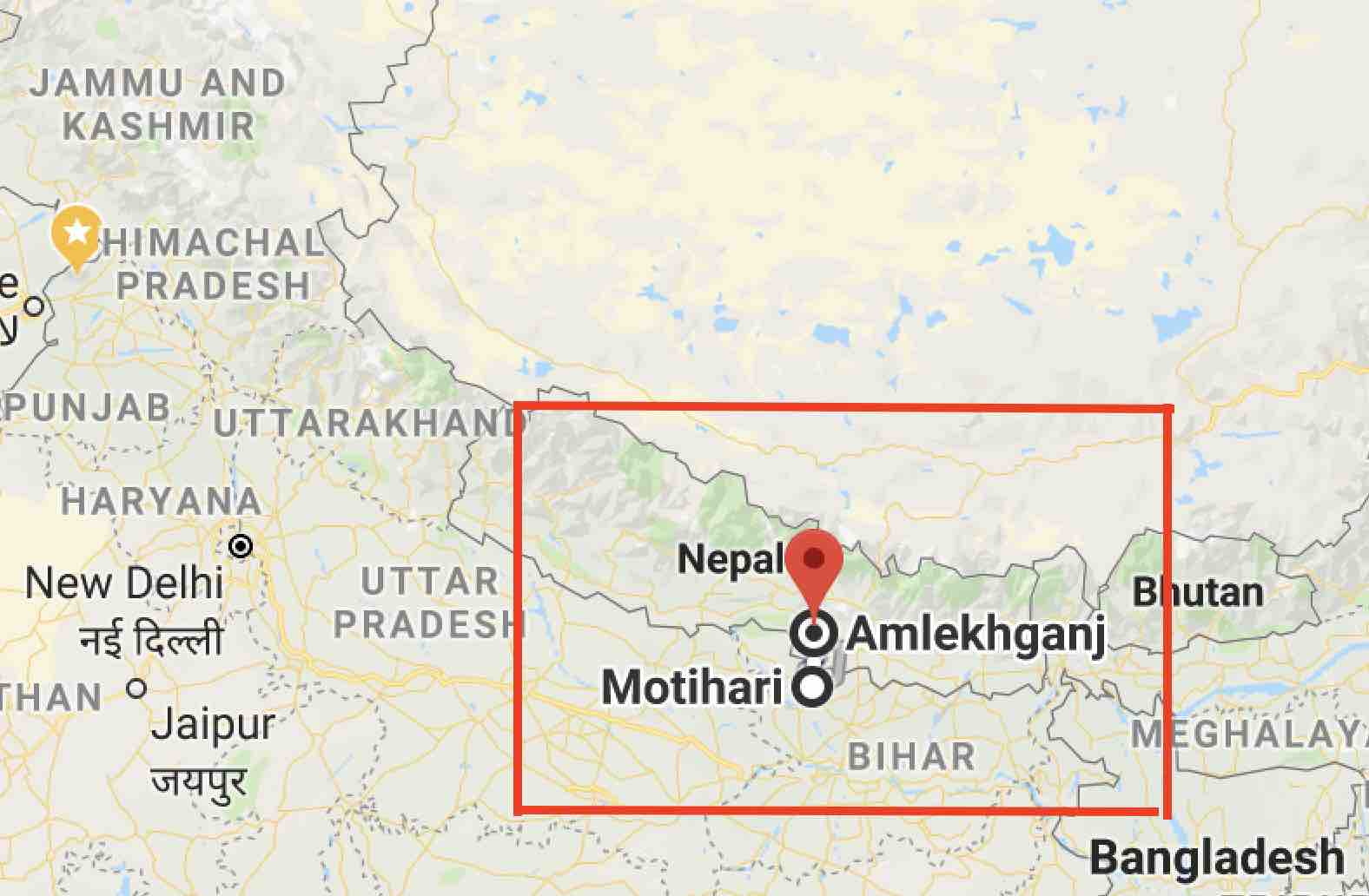 Typhoon Faxai
Powerful typhoon in Japan in 2019.
The only difference between a hurricane, a cyclone, and a typhoon is the location where the storm occurs.

Hurricanes occur in the Atlantic and Northeast Pacific.
Typhoons occur in the Northwest Pacific (e.g. Tapah in South Korea/Japan)
Cyclones occur in the South Pacific and Indian Ocean (e.g. Hikaa in Arabian Sea)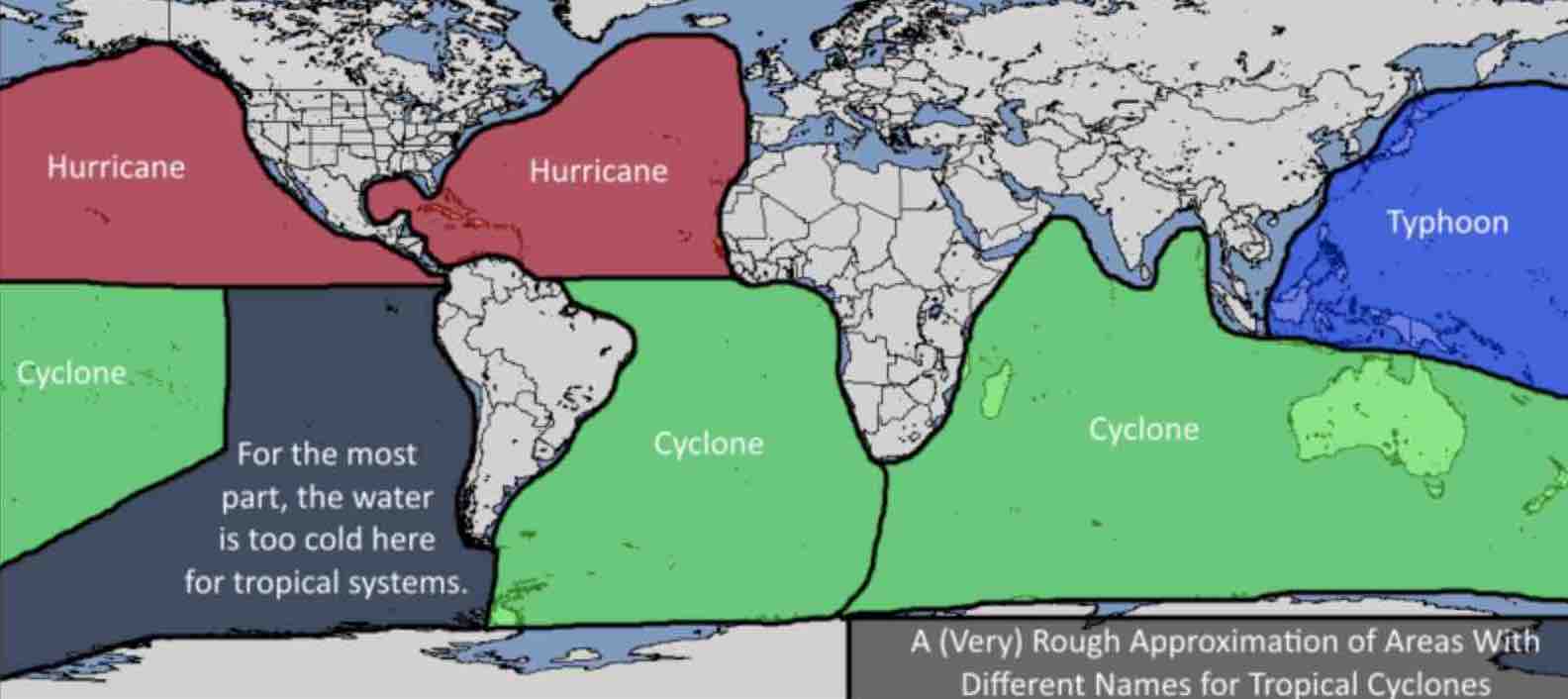 Craniopagus Twins
Craniopagus twins are conjoined twins that are fused at the cranium (the hard part of the brain). 
India for the first time successfully separated craniopagus twins from Odisha – Jagga and Balia. The operation was performed by AIIMS in New Delhi.
Worldwide only 10-15 children have survived after surgical separation of this condition in the last 50 years. 
Mukurthi National Park 
Located in Tamil Nadu.
The park was created to protect its keystone species, the Nilgiri Tahr.
The population of Nilgiri Tahr has increased by over 27 percent over last three years.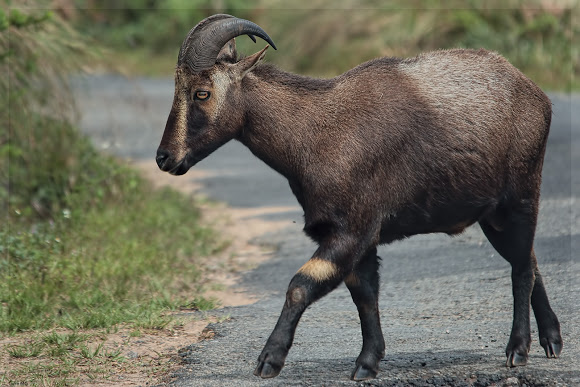 India among top 10 nations in gold reserves
Report release by World Gold Council.
India has total gold reserves of about 618 tonnes.
US leads with 8133 tonnes of gold reserves.
International Monetary Fund (IMF) occupies the third position after the U.S. and Germany.
Tax holiday only on start ups with annual revenue less than INR 25 crore
Central Bureau of Direct Taxation (CBDT) has said that only small startups with a turnover of up to INR 25 crore will get tax holiday on fulfilling certain conditions.
Under Section 80 IAC of the Income Tax Act, startups are allowed 100 percent deduction of income for three years out of seven years from the year of their incorporation.
Eastern Economic Forum
An international forum held each year, since 2015, in September, in Vladivostok, in Russia, for the purpose of encouraging foreign investment in the Russian Far East.
This is different from St. Petersburg International Economic Forum  which is an annual Russian business event for the economic sector, held in St. Petersburg since 1997.
Mysore Sandal Soap turns 100
The interesting saga of this soap began with the first world war. Mysore Kingdom was the largest producer of sandalwood in the world, most of which was exported to Europe. But during the first world war, a large resource of sandalwood was left over as they could not be sent out due to war.
Sir M. Visvesvaraya was known for his dictum – 'Industrialize or perish'. He was instrumental in starting several industrial, trade and commerce units which laid a very strong foundation for Bangalore to become one of the few top industrial hubs of India. In 1916, therefore, the Mysore Government started to manufacture Sandal Soap in Bangalore using pure sandalwood oil. The person who made their dream a reality was a scientist SG Shastry, popularly known as Soap Shastry. He went to UK to learn the technical know how of the process and upon returning, implemented it in India. After the initial experiments, the technology of manufacturing the soap using pure sandalwood oil was standardized in 1918. 
In 1980, the Government merged the sandalwood oil unit in Mysore and Shimoga and incorporated them under the company name Karnataka Soaps and Detergents Limited ((KSDL). The company since then has been manufacturing incense sticks, talcum powder and detergents apart from Sandal Soaps in different shapes and sizes.
To meet the increasing demand for the raw material in 2000, the 'Grow More Sandal' project was initiated.
Indian Ocean Naval Symposium (IONS)
A series of biennial (held once in two years) meetings among the the countries of the Indian Ocean region.
Initiated and launched by India in 2008. The last edition was held in Iran in 2018. 
It has 24 member countries (all countries around Indian Ocean).
China, Russia and Japan are among eight observer countries.
Doordarshan turns 60
By 1972, services were extended to Mumbai and Amritsar and then to seven other cities by 1975.
Till 1976, it was part of the national broadcaster, All India Radio. In 1976, it became a separate department in the Ministry of Information and Broadcasting.
 National Intelligence Grid (NATGRID)
A robust intelligence gathering mechanism set up to track any terror suspect and prevent terrorist attacks with real time data to be operational by 2020. 
The project was started in 2009 to counter terrorism in aftermath of Mumbai Terror Attacks. It is an integrated intelligence grid connecting databases of core security agencies of the Government of India to collect comprehensive patterns of intelligence that can be readily accessed by intelligence agencies.
It will have data related to all immigration entry and exit, banking and financial transactions, credit card purchases, telecom, individual taxpayers, air flyers, train travellers besides others to generate intelligence inputs.
The 10 agencies which will be able to access the NATGRID data on real time basis are: Intelligence Bureau (IB), Research & Analysis Wing (R&AW), Central Bureau of Investigation (CBI), Enforcement Directorate (ED), Directorate of Revenue Intelligence (DRI), Financial Intelligence Unit (FIU), Central Board of Direct Taxes (CBDT), Central Board of Excise and Customs (CBEC), Directorate General of Central Excise and Intelligence (DGCEI) and Narcotics Control Bureau (NCB).
Initially, no state agencies will be given direct access to the NATGRID data.
The project wants to link social media accounts to the huge database of records related to immigration entry and exit, banking and telephone details among others. The proposal has received resistance from the intelligence agencies, whose officials fear that linking the social media accounts to sensitive government data could expose the system to "trojan attacks."
Deocha Pachami coal block
Located in West Bengal.
It has an estimated reserve of 2.1 billion tons and is the biggest coal deposits in Asia.
State of Policing in India Report 2019
State of Policing in India Report (SPIR) 2019 is a first of its kind study in India and South Asia, exploring the trying working conditions of police personnel, and the views of their family members, their poor record of gender and social diversity, meagre infrastructure of crime investigation and day to day policing.
An overwhelming majority of policeman work more than 14 hours a day.
Odisha police work 18 hours a day on average, the highest among States. This is followed by Punjab where police on average works for 17 hour a day. 
Majority of them reported that their salary is at par with the kind of work they do. 
Olive Branch
 It refers to any symbol of peace, or a peace offering to an adversary to show goodwill in the hope of securing peace.
An olive branch is offered for peace in the custom of ancient Greece and found in most cultures of the Mediterranean basin.
Asian Development Bank (ADB)
Regional development bank, established in 1966, to promote social and economic development in Asia. 
Headquartered in Philippines in the city of  Mandaluyong.
It has 68 member countries. 49 members from the Asian and Pacific Region, 19 members from other regions across the continents. India is the founding member of ADB. The bank admits the members of the United Nations Economic and Social Commission for Asia and the Pacific (UNESCAP) and non-regional developed countries. ADB has been an official United Nations Observer.
The highest policy-making body of the bank is the Board of Governors, composed of one representative from each member state. The Board of Governors, in turn, elect among themselves the twelve members of the Board of Directors. Eight of the twelve members come from regional (Asia-Pacific) members while the others come from non-regional members.
The current president is Takehiko Nakao, who succeeded Haruhiko Kuroda in 2013. None of the Presidents of ADB have happened from India so far. 
ADB obtains its funding by issuing securities in the world's capital markets. It also relies on the contributions of member countries, retained earnings from lending operations, and the repayment of loans.
After China, India is the second biggest borrower from ADB.
Japan and United States hold the largest proportion of shares (approximately 15 percent). As such, they have been accused of extensive influence over lending, policy and staffing decisions. India has been a member of ADB with approximately 6 percent shares. 
There had been criticism that ADB's large scale projects cause social and environmental damage due to lack of oversight. 
China Pakistan Economic Corridor (CPEC)
It is a USD 68 billion China-Pakistan project to rapidly modernise Pakistani infrastructure and strengthen Pakistan's economy by the construction of modern transportation networks, numerous energy projects, and special economic zones. The project was launched in 2013. It is considered central to China–Pakistan relations. Its central importance is reflected by China's inclusion of the project as part of its 13th five-year development plan. The heads of various Central Asian republics have expressed their desire to connect their infrastructure networks to the CPEC project. 
As a result of CPEC, the Chinese imports and exports to the Middle East, Africa, and Europe would require much shorter shipment times and distances. One of the key projects under CPEC is construction of modern transportation network connecting Gwador port and Karachi in south to Kashgar in China. Access to Gwadar port would enable China to exercise greater control over maritime trade in that part of the world. This is a cause of concern for India, which sources more than 60 percent of its oil supplies from the Middle East. This is part of China's String of Pearls strategy to exercise greater control over Bay of Bengal and Arabian Sea by developing ports in Bangladesh, Sri Lanka, and Pakistan.
India has been objecting to the CPEC project as upgrade works to the Karakoram Highway are taking place in Gilgit Baltistan, a territory in PoK that India claims as its own. Once the project gets completed, it would make China an indirect stakeholder in Kashmir conflict between India and Pakistan.
The impending withdrawal of US troops from Afghanistan is sharpening the focus on the second phase of the China Pakistan Economic Corridor (CPEC), which plans to extend the project to resource rich Afghanistan, which is also seen as gateway to Central Asia. China has a long term vision for engagement with Afghanistan, which has huge reserves of copper, and rare earths metals necessary for Chinese industries.  Also, involving Afghanistan also becomes necessary for China's ambitious One Belt One Road initiative connecting it seamlessly to entire Central Asia region.
To counter the CPEC project, India has been increasing its presence in Chabahar port in Iran, which serves India's trade relations with Iran and Afghanistan by bypassing trade route through Pakistan.
Figure (a) : Current Situation in Kashmir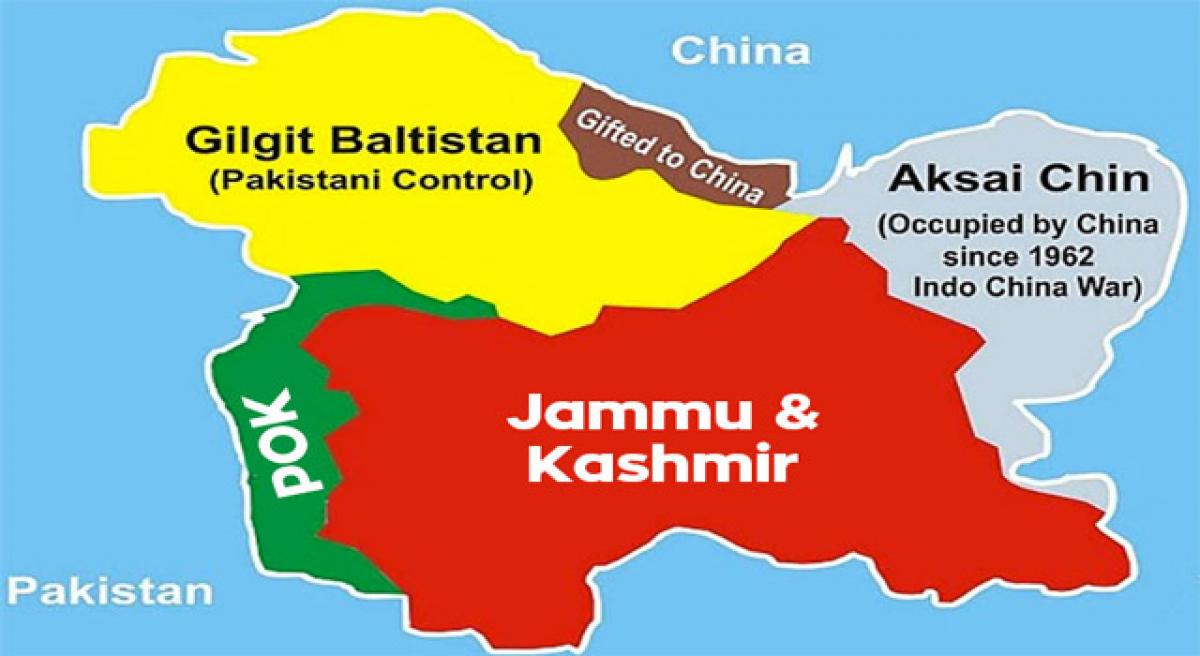 Figure (b) : Proposed CPEC Project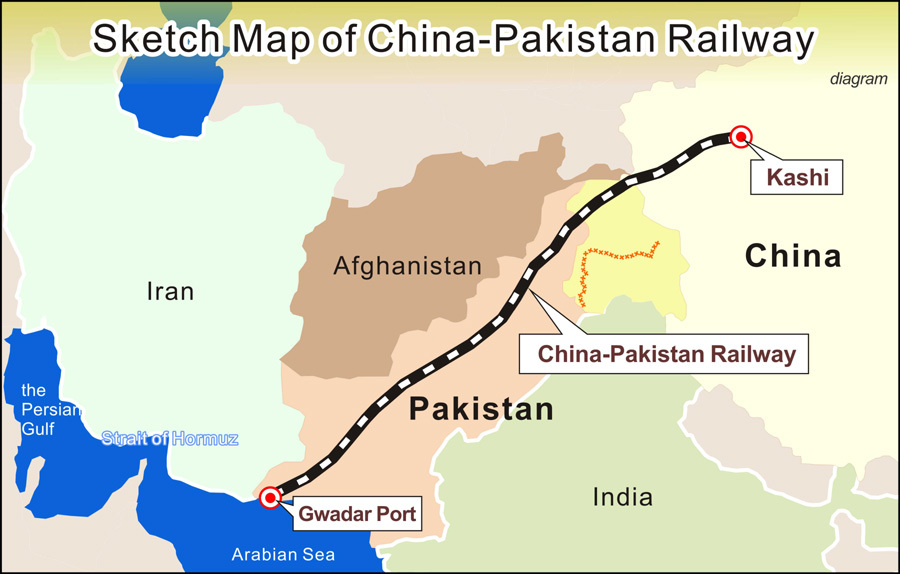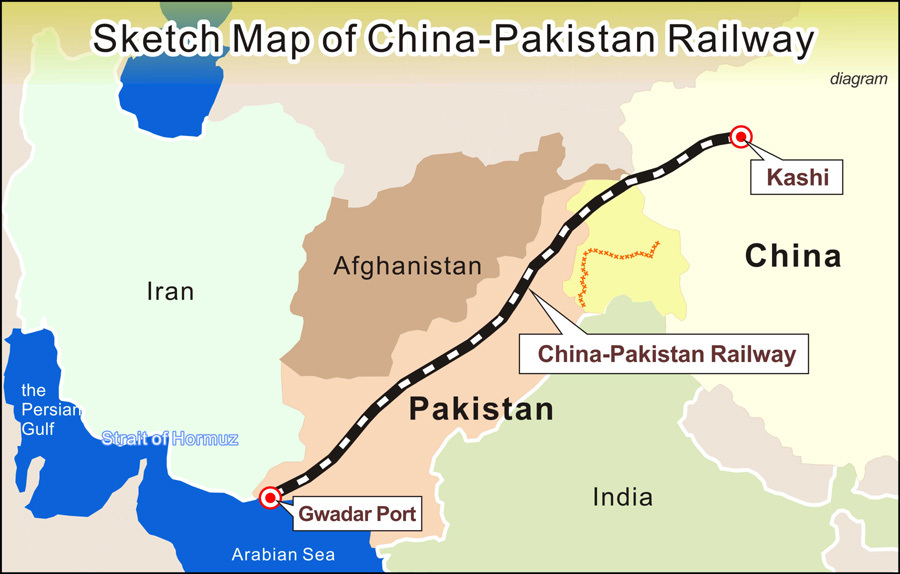 Figure (c) : India's development of Chabahar port in Iran.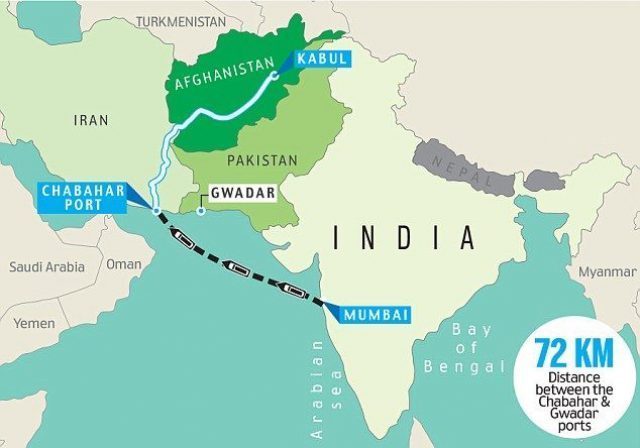 China-Taiwan-Solomon Islands
Taiwan split from mainland China during a civil war in 1949 and set up a rival government.
China considers Taiwan to be part of its territory and wants to bring the island back into its fold, under its One China Policy. 
Solomon Islands were Taiwan's largest remaining ally in the Pacific. 
Solomon Islands switched their diplomatic alliance from Taiwan to China.
Other islands which switched their diplomatic alliance from Taiwan to China are Kiribati, Burkina Faso, the Dominican Republic, Sao Tome and Principe, Panama,  and El Salvador.
Now only 16 countries worldwide continue to recognise Taiwan

, including five small Pacific nations.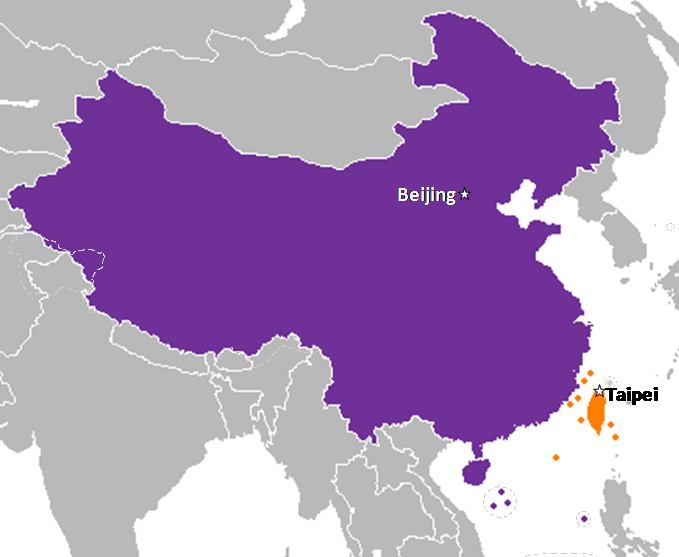 Lotus Tower & China's Belt and Road Initiative
South Asia's tallest tower in Colombo in Srilanka.
About 80 percent of the project cost funded by China under Belt and Road Initiative.
The Belt and Road Initiative (BRI) is a global development strategy adopted by the Chinese government involving infrastructure development and investments in 152 countries. 
"Belt" refers to the overland routes for road and rail transportation, or the Silk Road Economic Belt.
"Road" refers to the sea routes, or the 21st Century Maritime Silk Road.
India has been critical of China's Belt and Road Initiative as it comprises the USD 50 billion China Pakistan Economic Corridor (CPEC), which passes through Pakistan-occupied Kashmir (PoK).
Attack on Saudi Arabia's biggest oil plant
The drone strikes on Saudi Arabia's oil plant knocked off close to 6 percent of the global crude oil supplies, surging the global oil prices by as much as 15 percent.
Saudi Arabia, a key ally of Washington, has accused Iran of supplying arms to the rebels Huthi Group, which has claimed the attack. The reason for the attack could be traced to 2015 Saudi-led intervention in Yemen to install pro-Saudi president, much against the desires of the prevailing Houthi movement that seeks to fight economic underdevelopment and political marginalisation in the country while seeking greater autonomy for Houthi-majority regions.
After Iran, Saudi Arabia is the second largest exporter of oil to India.
The rise in crude prices may hit hard as the Indian economy is already facing a slowdown and also trying to cover up for the loss of oil supply from Iran after the United States imposed sanctions.
Notwithstanding the biggest-ever attacks on its oil facilities, Saudi Arabia has said it is committed to meet India's energy security needs and will work constructively with other oil producers to maintain market stability.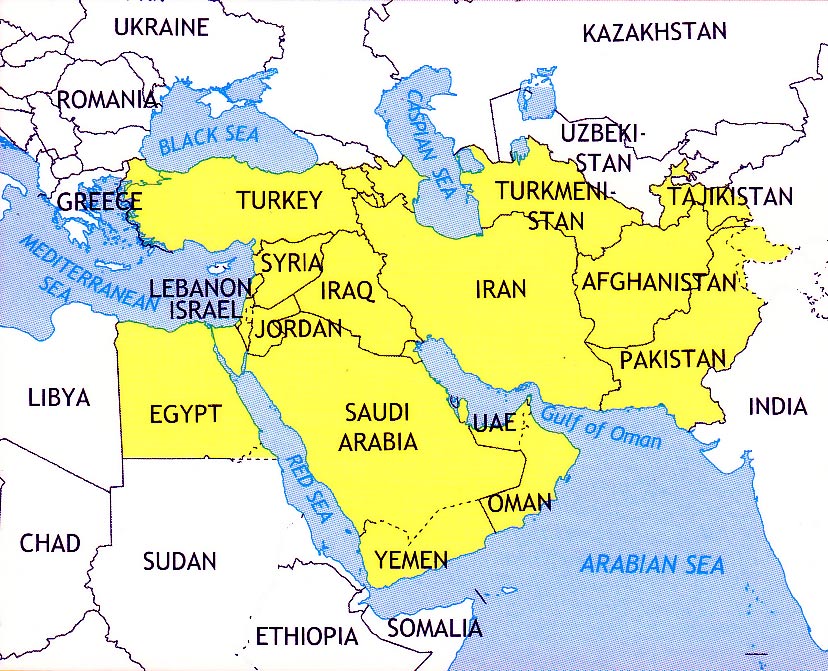 World Trade Uncertainty Index
Released by IMF for the first time.
Measures trade related uncertainty for 143 individual countries.
Based on the Economist Intelligence Unit (EIU) country reports.
Advanced economies show the highest trade uncertainty, followed by emerging markets. Trade uncertainty remains, on average, at low levels in low-income economies.
K2-18b
K2-18b, which is eight times the mass of Earth, is now the only planet orbiting a star outside the Solar System, or 'exoplanet', known to have both water and temperatures that could be potentially habitable.
The planet orbits the cool dwarf star K2-18, which is about 110 light years from Earth in the Leo constellation.
Black Hole
A Black Hole is basically a great amount of matter packed into a very small area making its gravitational field so strong that nothing, not even light, can escape. And because no light can get out of black holes, people can't see them.
Most black holes are remnants of large stars that die in supernova explosions.
There are four types of black holes: stellar, intermediate, supermassive, and miniature.
Astronomers believe that supermassive black holes lie at the center of almost all large galaxies. The Milky Way hosts Sagittarius A*, which is more than four million times as massive as our sun, at its center.
According to Einstein's theory, a black hole should exhibit just three observable properties: mass, spin, and electric charge. All other characteristics would be swallowed up by the black hole itself. 
Because they are effectively invisible, scientists detect them by the effects of their enormous gravitational fields on nearby matter.
Project NETRA
NETRA stands for NEtwork for space object TRacking and Analysis.
An early warning system put in space by ISRO for space situational awareness which will be used to 'predict' threats from debris to Indian satellites. It would also serve warnings against missile or space attack on the country. NETRA effort would make India a part of international efforts towards tracking, warning about and mitigating space debris.
In first stage, it will serve low earth orbits (LEO), where remote sensing satellites operate.
NETRA's eventual goal is to capture the GEO, or geostationary orbit, scene at 36,000 km where communication satellites operate.
At present, India depends upon data from NORAD, or the NORth American Aerospace Defense Command, is an initiative of the U.S. and Canada that shares selective debris data with many countries.
Harappan Site 'Rakhigarhi' in Haryana
Ancient DNA (aDNA) can be carefully extracted from archaeologically recovered bones, teeth or fossil plant remains. Small fragments are processed to sequence the genome of those ancient organisms. For their interpretation, modern human DNA databases built on samples from people like us are crucial. Scientists can trace the deep ancestry of ancient individuals and assess how their genetic makeup was distinct on account of specific variant genes and see how this compares with that of modern human groups. 
Ancient remains of a woman have been found at Rakhigarhi, near Hisar in present-day Haryana. Individual 6113 was an elite woman buried between 2300 and 2800 BCE (estimated) in a cemetery on the outskirts of the Harappan town of Rakhigarhi.
Her ancestry has been established from Iran as well as Andaman. This weakens the assumption that South East Asia had an indigenous past. Rather it seems that the past was itself cosmopolitan.
In May 2012, the Global Heritage Fund, declared Rakhigarhi one of the 10 most endangered heritage sites in Asia. Global Heritage Fund (GHF) is a non-profit organization empowering communities through historic conservation and heritage-driven local development. It was founded in 2002 and is based out of San-Francisco in California (USA).
The Indus Valley Civilisation (IVC) was a Bronze Age civilisation in the northwestern regions of South Asia, lasting from 3300 BCE to 1300 BCE. The Indus civilisation is also known as the Harappan Civilisation, after its type site, Harappa, the first of its sites to be excavated. Together with ancient Egypt and Mesopotamia, it was one of three early civilisations of the Near East and South Asia, and of the three, the most widespread, its sites spanning an area stretching from northeast Afghanistan, through much of Pakistan, and into western and northwestern India. The civilisation's cities were noted for their urban planning, baked brick houses, elaborate drainage systems, water supply systems, clusters of large non-residential buildings, and new techniques in handicraft. By 2002, over 1,000 Mature Harappan cities and settlements had been reported, of which just under a hundred had been excavated, However, there are only 5 major urban sites: Harappa (Pakistan), Mohenjo-daro (UNESCO World Heritage Site, Pakistan), Ganeriwala (Pakistan), Dholavira (Gujarat, India), and Rakhigarhi (Haryana, India).
'Keeladi' excavations in Tamil Nadu
The cultural excavations establish that the Tamilians attained literacy or learned the art of writing (Sangam Age) as early as 6th century BCE. Earlier it was assumed to be as early as 3rd century BC (6th Century<3rd Century<AD).
The finding also suggests that the society in Keeladi used animals predominantly for agricultural purposes.
India's Mars mission 'Mangalyaan' completes five years
Also known as 'Mars Orbiter Mission (MOM)', it was initially meant to last six months but recently completed five years of orbiting Mars. One life-limiting parameter of a spacecraft, under normal orbital conditions, is the availability of fuel. In the case of the MOM, scientists say there still is some reserve propellant, and therefore, the mission might continue for one more year.
It is the only Martian artificial satellite that could image the full disc of Mars in one view frame and also image the far side of Deimos. Phobos and Deimos are the two moons of Mars.
An important conclusion of the mission has been the finding that dust storms on the Martian can rise up to hundreds of kilometres.
It is India's first endeavour to cross the earth's orbit successfully. It made it the fourth space agency to reach Mars, after Roscosmos (Russia), NASA (USA), and the European Space Agency (EU). It made India the first Asian nation to reach Martian orbit and the first nation in the world to do so on its maiden attempt.
It was cheaper than the Hollywood movie Gravity and much cheaper than NASA's Maven Orbiter. 
Nobel Prize Series 2019
Collaboration between Nobel Media  and the ministry of science and technology based upon an MoU signed by the government in 2016. Nobel Media spreads knowledge about Nobel Prize-awarded achievements and stimulates interest in science, literature and peace.
This is the third time this series is held in India and the first time in Punjab. This year event will be held in Mohali, Ludhiana and Delhi.
This year's theme is 'teaching and learning'.
Students interacted with two Nobel laureates:

Serge Haroche, a Nobel prize winner in Physics from France who won the prize for his study of light.
Kailash Satyarthi, a Nobel peace prize winner from India who won the prize for children right activities.

Nobel Media launched travelling exhibition at Mohali. This is the first time Nobel Media has launched an exhibition anywhere in the world.
India bans e-cigarettes
e-Cigarette refers to Electronic Nicotine Delivery Systems (ENDS) or non-combustible tobacco products. Instead of burning tobacco leaves like in traditional cigarettes, an e-cigarette, which is a battery-operated device, produces aerosol by heating a liquid vaporising solution containing nicotine among other things. The aerosol containing a suspension of fine particles and gases simulates cigarette smoke. According to England's public health agency, vaping is at least 95 percent safer than smoking.
Unlike smoking, the adverse health effects of e-cigarettes are not yet fully known. But like traditional cigarettes, e-cigarettes too deliver ultrafine particles and nicotine deep into the lungs, which is then absorbed by the blood. 
According to Indian Council of Medical Research (ICMR),  the liquid-vaporizing solutions contain "toxic chemicals and metals that can cause several adverse health effects including cancers and diseases of the heart, lungs and brain.
According to US Medical Journal, Nicotine harms parts of the brain that control attention, learning, mood, and impulse control. As such, e-cigarette use among youths and young adults is a public health concern. Flavours in e-cigarettes have been cited as one of the top three reasons for children to use them. As such, the U.S. Food and Drug Administration (FDA) has not approved e- cigarettes as an alternative to reduce smoking.
A Bill banning the manufacture and sale of electronic cigarettes, but not their possession and use, has been passed by the Indian Parliament. 
India is a signatory to the WHO Framework Convention on Tobacco Control (WHO FCTC) which was developed in response to the globalisation of the tobacco epidemic. In 2014, the WHO FCTC invited all its signatories to consider prohibiting or regulating e-cigarettes in their countries.  This was suggested due to emerging evidence on the negative health impact of these products which could result in lung cancer, cardiovascular diseases, and other illnesses associated with smoking.
Poshan Abhiyan or National Nutrition Mission (NNM)
Flagship programme of the Ministry of Women and Child Development, launched in 2017, for improving the nutritional indicators of children, pregnant women and lactating mothers. Government is implementing several schemes and programs under the Umbrella Integrated Child Development Services Scheme as direct targeted interventions to address the problem of malnutrition in the country. Malnutrition is not a direct cause of death but contributes to mortality and morbidity by reducing resistance to infections. 
The Mission aims to prevent and reduce:

prevalence of low birth weight by 2 percent per annum. 
prevalence of stunting among children (0-6 years) in the country by 2 percent per annum.
prevalence of undernutrition (underweight) among children (0-6 years) by 2 percent per annum.
prevalence of anaemia among children (6-59 months) by 3 percent per annum.
prevalence of anaemia among women (15-49 years) by 3 percent per annum.

Barring Mizoram, Lakshadweep, Himachal Pradesh and Bihar, the state governments and the Union Territories utilised a mere 30 percent of the funds released under the Poshan Abhiyan, or the National Nutrition Mission, since it was launched in 2017.
Recent corporate initiatives in India
Google to set up AI research lab in Bengaluru with the aim to solve problems in sectors such as healthcare, agriculture and education.
Adidas to make sportswear from ocean plastic.
What is 40 seconds of action?
According to WHO statistics, one person takes his/her life every 40 seconds.
'40 seconds of action' is a campaign launched by the World Health Organisation to raise awareness about how each one of us can play a role to prevent suicides.
National survey on coverage of iodised salt
Iodine is a vital micro-nutrient for optimal mental and physical development of human beings. Deficiency of iodine can result in a range of disabilities and disorders such as goitre, hypothyroidism, cretinism, abortion, still births, mental retardation and psychomotor defects.
Approximately, 76 percent of Indian households consumed adequately iodised salt, which is salt with at least 15 parts per million of iodine. India made fortification of salt with iodine mandatory for direct human consumption in 1992. This was relaxed in 2000 and then reimposed in 2005. In 2011, the Supreme Court mandated universal iodisation for the control of iodine deficiencies.
Tamil Nadu has the lowest consumption of iodised salt despite being the third biggest producer of salt in the country. Rajasthan, which is the second largest producer of salt, also figured among the five worst covered States. The highest consumption of iodised salt has been reported from Jammu and Kashmir. The northeastern States are doing very well with respect to iodised salt consumption at the household level.
A recent initiative in this regard named Jeevan Bindi (an iodine patch designed like a regular bindi) was started to help one lakh tribal women in north-west Maharashtra battle iodine deficiency as these tribes did not consume iodized salt.
Leading Salt Producers in India: Salt Production Gujarat (71 percent)> Salt Production Rajasthan (17 percent)> Salt Production Tamil Nadu (11 percent).
Greta Thunberg
Climate change teenager youth activist from Sweden.
She shot to international fame last year when she started skipping school every Friday to demonstrate outside Sweden's Parliament for action on climate change.
C40 Summit
A group of 94 cities around the world focused on tackling climate change and driving urban action that reduces greenhouse gas emissions and climate risks, while increasing the health, wellbeing and economic opportunities of urban citizens.
While C40 originally targeted megacities for their greater capacity to address climate change, C40 now offers three types of membership categories to reflect the diversity of cities taking action to address climate change.

Megacities
Innovator Cities
Observer Cities

It was founded in 2005.
India is a member of C40 group.
C40 Mayors Summit is a biennial event. So far, C40 has convened six Mayors Summits, hosted by London (2005), New York (2007), Seoul (2009), Sao Paulo (2011), Johannesburg (2014), and Mexico City (2016). The upcoming summit will be held in Copenhagen in Denmark in 2019.
India Bangladesh Relations
India will join Bangladesh to commemorate 100 years of its founding father Sheikh Mujibur Rahman, also known as BangaBandhu, in 2020, and  50 years of its liberation in 2021.
Also known as the Bangladesh Forces, Mukti Bahini was the guerrilla resistance movement formed by the Bangladeshi military, paramilitary and civilians during the War of Liberation that transformed East Pakistan into Bangladesh in 1971. The Mukti Bahini received training and weapons from India. Using guerrilla warfare tactics, the Mukti Bahini secured control over large parts of the Bengali countryside. During the Indo-Pakistani War of 1971, the Mukti Bahini became part of the Bangladesh-India Allied Forces and secured the surrender of Pakistan and the liberation of Dacca.
India has offered to bring Bangladesh into India's coastal radar chain network which several countries in the region have already joined. As part of its foreign cooperation initiatives, the Navy already imparts extensive training to Bangladesh at all levels and also provides assistance in hydrography (the art of navigating coastal waters) among others. As Dhaka looks to expand its domestic ship building industry, India has offered assistance in ship design. This year the two Navies will hold first ever bilateral naval exercise.
Indian-Ocean Rim Association
Formerly known as the Indian Ocean Rim Initiative (by India-South Africa) and Indian Ocean Rim Association for Regional Cooperation (IOR-ARC).
It is an international organisation consisting of 22 coastal states bordering the Indian Ocean.
Founded in 1995 in Mauritius.
Headquartered in Mauritius.
Its apex body consists of foreign ministers of member countries.
Indian Ocean Rim Association (IORA) has identified eight priority areas, namely,


trade and investment facilitation,
women's economic empowerment,
maritime security,
blue revolution (by promoting aquaculture),
fisheries management,
disaster risk management,
academic and scientific cooperation and
tourism promotion and cultural exchanges.

India, Bangladesh and Sri Lanka are the members but Pakistan is not.
Air Marshal RKS Bhadauria is new Indian Air Force Chief
Played a key role in the negotiations for the deal with France for 36 Rafale jets.
Union Nations Department of Economic and Social Affairs 
Established in 1948.
Generates, analyses and compiles a wide range of official economic, social and environmental data. Some of the important divisions in this department are: 

Economic Analysis and Policy Division is the think-tank for development economics.
Division for Sustainable Development provides leadership and catalyses action to promote and implement the United Nations 2030 Agenda for Sustainable Development.
Population Division prepares estimates and projections on matters such as total population, fertility, mortality, migration and urbanisation

India has emerged as the leading country of origin for immigrants across the world, with 17.5 million international migrants in 2019 coming from India alone, out of the total 272 million international migrants in the world. There was a slight decrease in number of international migrants moving to India. Bangladesh was the leading country of origin for migrants in India.
The European region hosted the highest number of the immigrants at 82 million in 2019, followed by North America (59 million) and Northern Africa and Western Asia (49 million). 
SITMEX
The maiden Singapore-India-Thailand Maritime Exercise (SITMEX) commenced at Port Blair, Andaman and Nicobar Islands.
It is a part of extending India's defence arrangements with Southeast Asian countries and including more of them in India's defence initiatives in the Indian Ocean.
Mahatma Gandhi's 150th anniversary
India is going to celebrate Sesquicentennial (i.e. 150th) birth anniversary of Mahatma Gandhi.
In 2007, the United Nations declared his birthday October 2 as the International Day of Non-Violence and called upon countries and people across the world to celebrate and observe this day by disseminating the message of non-violence, including through education and public awareness.
India inaugurated the Gandhi Solar Park at the UN Headquarters during a special commemorative event to mark Mahatma Gandhi's 150th birth anniversary.
Uzbekistan, Turkey and Sri Lanka recently released stamps on Mahatma Gandhi.
Niti Aayog's School Education Quality Index (SEQI)
Started in FY 2015-16 to evaluate the performance of States and Union Territories (UTs) in the school education sector. It aims to drive policy reforms that will improve the quality of school education. 
The latest report is for the FY 2016-17.

| | | |
| --- | --- | --- |
| Indicator | Weightage | Top Performer |
| Learning Outcomes | 360 | Karnataka |
| Governance Processes | 280 | Kerala |
| Equity Outcomes | 200 | Delhi |
| Access Outcomes | 100 | Tamil Nadu |
| Infrastructure | 25 | Goa |

Kerala is the best performing state followed by Chandigarh and Rajasthan.
NE states, except Manipur and Tripura, have figured among the worst performers.
Uttar Pradesh is the worst performer among large states, followed by Jammu & Kashmir and Punjab.
West Bengal refused to participate in the evaluation process and has not been included in the rankings.
Comprehensive National Nutrition Survey
A survey conducted for the first time by the Ministry of Health and Family Welfare in collaboration with UNICEF to measure malnutrition, including micro-nutrient deficiencies through biochemical measures such as

blood and urine samples.
anthropometric (study of measurement and proportions of human body) data.
details of non-communicable diseases such as diabetes, hypertension, cholesterol and kidney function in children and adolescents.

As per the report, among the children under age group (0-5 years),

33 percent are underweight.
35 percent are stunted.

As per the report, among the children in age group (5-9 years),

10 percent are underweight.
22 percent are stunted.

As per the report, among the adolescents in age group (10-19 years),

24 percent are underweight.
5 percent are overweight.
5 percent have abnormal blood pressure.

There is a growing risk of non-communicable diseases among children
aged 5 to 9 years and adolescents aged 10–19 years in India.

10 percent of school-age children and adolescents are pre-diabetic, while one percent are diabetic.
5 percent of adolescents have high blood pressure.
Anaemia was most prevalent among children under two years of age.
Female adolescents had a higher prevalence of anaemia compared to their male counterparts.
Children and adolescents in urban areas had a higher prevalence of iron deficiency compared to their rural counterparts.
Children and adolescents in all states, except Tamil Nadu had adequate levels of urinary iodine concentration.
India Saudi Arabia Relations
Saudi Arabia is a key pillar of India's energy security, being a source of 16 percent or more of crude oil and 32 percent of LPG requirements of India. 
Saudi Arabia is India's fourth largest trading partner. The current bilateral trade between India and Saudi Arabia stands at USD 34 billion.
The two sides are moving away from a purely buyer-seller relationship towards a closer strategic partnership. India is the fourth country after the UK, France and China with which Saudi Arabia has signed an agreement on strategic partnership.
Saudi Arabia has announced to invest USD 100 billion in India in the fields of energy, refining, petrochemicals, infrastructure, agriculture, mineral and mining. The ultra-conservative Islamic country has already begun issuing tourist visas for the first time as part of a push to diversify its oil-reliant economy. Recently both the countries announced the formation of India Saudi Strategic Partnership Council.
The two countries are also in the process of entering into agreements on security cooperation. Both sides condemn terrorism in all forms and maintain that no particular religion, race or culture should be linked with international terrorism. Also, India and Saudi Arabia will conduct their first-ever joint naval exercises next year.
Election Commission mandates code of conduct on social media platforms during elections
No political campaign will be allowed to be run on social media platforms in the last 48 hours before polling ends.
The code also facilitates transparency in paid political advertisements. Social media platforms need to share details of political expenditures on such social campaigns during elections. 
NIKSHAY
To keep a track of the TB patients across the country, the Government of India introduced a system called NIKSHAY in 2012. The word is combination of two Hindi words NI and KSHAY meaning eradication of tuberculosis.
NIKSHAY is a web enabled application, that facilitates universal access to TB patients data by all concerned agencies to control TB.
It has two broad objectives:

To create database of all TB patients including Multi-Drug Resistant cases across the country.
To use this database for monitoring and research purposes at all levels so that TB can be eradicated from India in an effective manner.

It has been implemented at national, state, district and Tuberculosis Unit (TU) levels. 
Whenever a new patient is registered on NIKSHAY, an SMS is sent to the patient with registration ID and details of DOTS Operator along with advisory note to take the regular medicine. 
Dashboard has been provided so that any TB patient of the country can be contacted from the Central TB Division.
As of now more than 3.6 lakh TB patients have been registered under this scheme. 
Tuberculosis India Report 2019
According to WHO, globally, India accounts for 27 percent of all TB incidents, which is the highest.
In India, among every one lakh people, 32 people die of TB. Sikkim, Arunachal Pradesh and Himachal Pradesh have the highest incidence of TB per one lakh people.
In 2017, India took a bold decision to actively search for TB among vulnerable and marginalised groups and aims to eliminate tuberculosis by 2025. To facilitate improved access to diagnostic facilities during the active search in remote areas, 80 Mobile TB Diagnostic Vans were made available under the programme.
In 2018, there were 27 lakh reported TB cases in India, which is a 16 percent increase over 2017. Out of all identified TB cases, 25 percent were identified by private sector.
Majority of the affected individuals were in the age group of 15-69 years. and nearly two third were males.
Rifampicin is commonly used to treat TB.
TB is the leading cause of death among people living with HIV. In 2018, out of the total reported TB cases in India, 3.4 percent were HIV-TB cases. The single window delivery of TB and HIV services for all people living with HIV and receiving care in the ART (Antiretroviral Therapy) centers have been streamlined with improved coverage. 
Direct Benefit Transfer, which entails targeted and transparent delivery of benefits to citizens through effective use of technology has been implemented through four schemes of Revised National Tuberculosis Control Programme namely:

Nikshay Poshan Yojana (NPY) – Launched to provide nutritional support to TB patients. Under the scheme, TB patients receive INR 500 per month for the entire duration of treatment. Under this scheme, so far 15 lakh beneficiaries have received benefits of INR 240 Crores in total.
Honorarium to Treatment Supporters– The treatment supporters were paid a total of INR 17 Crores as honorarium.
Support to TB patients from Tribal areas – Patients from tribal areas received a total of INR 1.8 Crores as treatment support. 
Incentives for notification and treatment outcomes to informants and  private providers – INR 1 Crore were paid to private providers as incentives for notification.

The report recognizes Himachal Pradesh and Gujarat as best performers for their excellent performance in tackling TB.  Puducherry, and Daman & Diu, were judged as the best performers among Union Territories.
Sardar Patel National Unity Award
Newly constituted highest civilian award to be conferred by the Government of India to individuals for their contribution to India's unity and integrity.
The award would be announced every year on the occasion of National Unity Day, the birth anniversary of Sardar Patel on October 31.
An award committee would be constituted by the Prime Minister, while the award would be conferred by the President.
Any Indian national or institution or organisation based in India would be able to nominate an individual for consideration for the award. Individuals as well as State governments and Union Territory administrations may also send nominations.
The award, comprising a medal and a citation, would not be conferred posthumously except in very rare and highly deserving cases.
No monetary grant or cash reward would be attached to the award and not more than three awards would be given in a year.
Blue Girl
Sahar Khodayari, who is now being referred to as the Blue Girl, a nickname given to her in reference to the jersey colour of the team she supported, had set herself on fire in protest against arrest for trying to enter a stadium in Iran. 
Her death gave rise to a stronger call from the international community against Iran's discriminatory policies, including from Human Rights Watch and Amnesty International.
Hazzaa Al Mansoori 
First Arab Astronaut to travel to the International Space Station.
Belongs to Saudi Arabia.
Travelled aboard Russian aircraft Soyuz from Kazakhstan.
G4
Brazil, Germany, India and Japan are collectively known as G4 nations.
They have reiterated their strong commitment to an early and comprehensive reform of the Security Council, as part of the vision envisaged at the 2005 World Summit. They acknowledge the importance of efforts aimed at reforming the United Nations and updating its main decision-making bodies, in order to better reflect the contemporary realities.
75th Anniversary of the United Nations in 2020
The United Nations (UN) is an intergovernmental organization responsible for maintaining international peace and security, and promoting international cooperation.
It was established after World War II with the aim of preventing future wars, succeeding the ineffective League of Nations. As such governments of 51 nations met at San Francisco conference and adopted the UN charter in 1945. 
At present it has 193 member nations.
The UN is headquartered in New York City. Also it has other main offices in Geneva (Switzerland), Nairobi (Kenya), Vienna (Austria) and The Hague (Netherlands).
The 

Secretary-General

 is the head of the United Nations Secretariat, one of the six principal organs of the United Nations. The secretary-general serves as the chief administrative officer of the United Nations. The Secretary-General is appointed by the General Assembly upon the recommendation of the Security Council. As the recommendation must come from the Security Council, any of the five permanent members of the Council can veto a nomination. Most Secretaries-General are compromise candidates from middle powers and have little prior fame.
The UN has six principal organs:

The General Assembly:

It is the main policy making and decision taking organ of the UN.
All members of UN by default are members of general assembly. 
It's main functions are to oversee the budget of the UN, appoint the non permanent members of the Security Council, appoint the Secretary General of the United Nations, 
Meets annually under the Secretary General who also serves as the President of the General Assembly.
To pass any decision or resolution, two third majority is needed.

The Security Council: 

While other organs of the UN can only make recommendations to member states, the Security Council has the power to make binding decisions that member states have agreed to carry out to maintain peace and security among nations.
It is headquartered in New York.
15 member states:

5 permanent members: China, France, Russia, the United Kingdom, and the United States. The five permanent members hold veto power over UN resolutions.
10 non permanent members: Elected for two-year terms by the General Assembly. Currently India is not a member of Security Council. However, in the past India has been a non permanent member of the Security Council multiple times (1950-51, 1967-68,  1972-73, 1977-78, 1984-85, 1991-92, and 2011-12). India has been pitching hard for becoming the permanent member of the Security Council.

Resolutions of the Security Council are typically enforced by UN peacekeepers, military forces voluntarily provided by member states and funded independently of the main UN budget. 
The President is the presiding officer. The presidency rotates every month among the members of the Security Council in alphabetical order of their names. 

The Economic and Social Council: 

It assists the General Assembly in promoting international economic and social co-operation and development. 
It's members are elected by the General Assembly for a three year term.
It has 54 members. Currently, India is the member.

The Trusteeship Council: It was established to ensure that territories transferred from one country to the other as a result of world wars were best administered in the interests of their inhabitants and of international peace and security. It is inactive since 1994, after the last such territory of Palau attained independence.
The International Court of Justice: 

Also known as the World Court, it is the principal judicial organ of the UN.  It is the successor of the Permanent Court of International Justice, which was established by the League of Nations in 1920.
Its primary functions are to settle international legal disputes submitted by states and give advisory opinions on legal issues referred to it by the UN. 
It is headquartered in Hague, in the Netherlands.
The ICJ comprises a panel of 15 judges elected by the General Assembly and Security Council for nine year term. 

The UN Secretariat:

It provides studies, information, and facilities needed by UN bodies for their meetings. 
António Guterres is the current Secretary General.
China's increasing activity in Space Security
China, whose defense budget has been rapidly on the rise, now is almost neck to neck with the United States, becoming major powers in the area of defense.
While many countries are developing their capabilities to ensure their military superiority, China and Russia have been going a step ahead by enhancing their outer space capabilities to destroy enemy satellites or interfere with their communication with the ground. 
As such, it becomes very much relevant for India also to invest in outer space, not only from technology perspective but also security perspective.
IBAMA
Brazil's official environmental agency.
It recently detected 105 oil spills spanning over 1500 kms in Brazil's northeastern coast. The origin of the spill has not yet been identified.
 Shanghai Cooperation Organisation (SCO)
It is a China led eight member economic and security bloc founded in 2001. Its founding members include China, Russia, Kazakhstan, Kyrgyzstan, Tajikistan and Uzbekistan. India and Pakistan were admitted to the Beijing-based regional security grouping in 2017 at a summit in Astana in Kazakhstan. It is also known as "alliance of the East".
The Heads of State Council is its supreme decision-making body.
It has three summits (meetings) held annually:

Summit of the Head of the States (i.e. the Presidents).
Summit of the Head of the Governments (i.e. the Prime Ministers).
Summit of the Foreign Ministers of the States held one month before the Summit of the Head of the States.

It is primarily centred on security concerns of its Central Asian member nations. As such, India is determined to strengthen cooperation within the SCO framework for comprehensive, cooperative and sustainable security.
At the SCO summit held in Tashkent in Uzbekistan in 2004, the

Regional Anti-Terrorist Structure (RATS)

was established. 
The 2019 Summit of the Head of the States was held in Bishkek in Kyrgyzstan. The 2019 Summit of the Head of the Governments will be held in Tashkent, in Uzbekistan.
The 2020 Summit of the Head of the States will be held in St. Petersburg in Russia.
 Comprehensive Convention on International Terrorism
It is a proposed treaty which intends to criminalize all forms of international terrorism and deny terrorists, their financiers and supporters access to funds, arms, and safe havens.
The proposal was made in 1996 but even after two decades, it is yet to be finalized because of differences over the definition of terrorism. For example, what distinguishes a "terrorist organisation" from a 'liberation movement'? And do you exclude activities of national armed forces, even if they are perceived to commit acts of terrorism?
Although there has been no consensus on adoption of convention on International terrorism, it has nevertheless resulted into agreement upon three different conventions to tackle terrorism.

International Convention for the Suppression of Terrorist Bombings (1997).
International Convention for the Suppression of the Financing of Terrorism (1999).
International Convention for the Suppression of Acts of Nuclear Terrorism (2005).
Tikiri
A skeletal (very weak) 70 year old elephant that caused a social media outcry after being forced to take part in an annual Buddhist pageant in Sri Lanka. As a result of social pressure, it was withdrawn from the pageant.
Kristalina Georgieva
Bulgarian economist who has been recently appointed as the new Managing Director of the IMF.
She willl replace Christine Lagarde, who is set to take over the European Central Bank later this year.
Orion (spacecraft)
US-European spacecraft intended to carry a crew of four astronauts to destinations at or beyond low Earth orbit (LEO).
Orion is intended to be the main crew vehicle of the

Artemis lunar exploration program

and other missions not far beyond lunar space.
The Artemis program is an ongoing crewed spaceflight program carried out by NASA and European Space Agency (ESA) with the goal of landing "the first woman and the next man" on the Moon, specifically at the lunar south pole region by 2024. 
Umbrella Movement
A political movement that emerged during the Hong Kong democracy protests of 2014.
Its name arose from the use of umbrellas as a tool for passive resistance to the Hong Kong Police's use of pepper spray to disperse the crowd during a 79-day occupation of the city demanding more transparent elections.
European Union (EU)
It is a political and economic union of 28 member states (27 after Brexit deal as UK withdrew) that are located primarily in Europe. 
It is headquartered in Brussels in Belgium. London is the largest city within the EU.
The European Internal Market is a single market that seeks to guarantee the four freedoms i.e. the free movement of goods, capital, services, and labour within the European Union (EU). 
Iceland, Liechtenstein, Norway and Switzerland are not the members of EU but they do participate in EU Internal Market through separate agreements with the EU.
The EU and European citizenship were established through the Maastricht Treaty in Netherlands in 1993.
No member state has so far left the EU. However, Britain has been planning to exit from the EU, which is often termed in short as BREXIT.
In 2012, the EU was awarded the Nobel Peace Prize.
North Atlantic Treaty Organisation (NATO) is responsible for the territorial defence of Europe.
What is Brexit?
Brexit is shorthand for Britain's split from the European Union.
Britain has been pushing for a Brexit because of the following reasons:


High number of immigrants from EU have been taking up jobs in Britain, and affecting their public services as well as welfare systems.
It would better empower Britain to make laws that would benefit British Citizens more. One area where the issue of sovereignty arises is the primacy of EU laws over the laws of the United Kingdom.
Britain pays more into the EU budget than it receives.

Some of the prominent issues in Brexit are:

If Brexit happens, Britain will have to put barriers between Northern Ireland, which is part of Britain, and its invisible land border with the Ireland, which would still be a member of the European Union. Such barriers would be seen as incompatible with the Good Friday Agreement (also known as the Belfast Agreement) of 1998, which brought respite from decades of violence in Northern Ireland, as an aftermath of division of Ireland in 1921. The majority population in Northern Ireland, the Unionist, identified itself as British and wanted Northern Ireland to remain part of the United Kingdom. The minority community, the Nationalists, wanted Northern Ireland to be reunited with the rest of Ireland, in an independent Irish Republic. As the Nationalist community is predominantly Roman Catholic and the Unionist predominantly Protestant, the conflict has often been portrayed as a sectarian one. Northern Ireland was wracked by a bloody ethno-nationalist conflict known as 'the Troubles', which has left over 3,700 people dead and thousands more injured. The Belfast Agreement provides for power sharing between Unionists and the Nationalists, and provides for deciding the future of Northern Ireland through referendum in near future.
While it is supported by working class British who see immigration as a threat to their jobs, it is dispiriting for young Britons hoping to study or work abroad.
It will break free trade between Britain and EU, which would mean increase in price of goods and services produced in and traded between the two regions.

In a no-deal scenario, the UK would immediately leave the European Union (EU) with no agreement about the exit process. Under a no-deal Brexit, there would be no time to bring in a UK-EU trade deal. Britain's' membership of dozens of EU bodies that govern rules on everything from medicines to trade marks would end, and the UK would no longer contribute to the EU budget, which is currently about £9 bn a year.
Under former Prime Minister Theresa May's deal, which was voted down three times by Parliament, the UK would have entered a 21 month transition period. This would have provided some breathing space, maintaining much of the status quo, while the two sides tried to negotiate a trade deal. Opponents of no deal say that a no-deal will damage the economy.
To avoid a no-deal Brexit, the UK government must pass a Brexit divorce plan into law, obtain another extension from the EU, or cancel Brexit.
Carbon Nanotubes
Carbon nanotubes are tubes made of carbon with diameters typically measured in nanometers.  Single walled nanotubes (SWNTs) consist of a single sheet of graphene rolled seamlessly to form a cylinder with diameter of order of 1 nm and length of up to centimetres. Graphene is an allotrope of carbon consisting of a single layer of atoms arranged in a two-dimensional honeycomb like mesh. Multi-walled nanotubes (MWNTs) consist of an array of such cylinders formed concentrically and separated by 0.35 nm. These can have diameters from 2 to 100 nm. As such, multi-walled carbon nanotubes are much stronger than single walled nanotubes. 
Carbon nanotubes can exhibit remarkable electrical and thermal conductivity. Also, they have high tensile strength because of their nanostructure and strength of the bonds between carbon atoms. In addition, they can be chemically modified. 
APPLICATIONS – Nanotubes find their application in almost everything. Some of the current as well as futuristic applications are as below –

Delhi based researchers have fabricated highly sensitive carbon nanotube-based sensor capable of detecting multi-drug resistant leukaemia (extra production of damaged blood cells) even when present at very low concentration. Carbon nanotubes have the ability to bind to the leukaemia antibodies which in turn binds to leukaemia cells. The presence of leukaemia cells bound to the antibody is determined by measuring a drop in the conductivity of the carbon nanotubes.
Because of their high thermal conductivity, these can be used to make transistors that can operate at room temperature.
One of the promising applications of single-walled carbon nanotubes (SWNTs) is their use in solar panels, due to their strong ultraviolet radiation absorption characteristics. Research has shown that they can provide a sizeable increase in efficiency of solar cells.
In addition to being able to store electrical energy, there has been some research in using carbon nanotubes to store hydrogen to be used as a fuel source. By taking advantage of the capillary effects of the small carbon nanotubes, it is possible to condense gases in high density inside single-walled nanotubes. This allows for gases, most notably hydrogen (H2), to be stored at high densities without being condensed into a liquid. Potentially, this storage method could be used on vehicles in place of gas fuel tanks for a hydrogen-powered car. A current issue regarding hydrogen-powered vehicles is the on-board storage of the fuel. Current storage methods involve cooling and condensing the H2 gas to a liquid state for storage which causes a loss of potential energy (25–45 percent) when compared to the energy associated with the gaseous state. Storage using SWNTs would allow one to keep the H2 in its gaseous state, thereby increasing the storage efficiency.
Nanotube films show promise for use in displays for computers, cell phones, personal digital assistants, and automated teller machines (ATMs).
It has already been demonstrated that carbon nanotube wires can successfully be used for power or data transmission. Wires for carrying electric current may be fabricated from pure nanotubes and nanotube-polymer composites. Significantly, the electrical conductivity of such a composite is similar to pure Copper.
Carbon nanotubes' (CNTs) exciting electronic properties have shown promise in the field of batteries, where typically they are being experimented as a new electrode material, particularly the anode for lithium ion batteries. Recently, it has been shown that surfaces coated with CNTs can be used to replace heavy metals in batteries, and help in the evolution of very thin batteries known as paper batteries.
It has been shown that carbon nanotubes exhibit strong adsorption (adhesion of atoms, ions or molecules from a gas, liquid or dissolved solid to a surface) affinities to a wide range of aromatic and aliphatic contaminants in water, due to their large and hydrophobic surface areas. A CNT nano-structured sponge (nano-sponge) containing sulphur and iron is more effective at soaking up water contaminants such as oil, fertilizers, pesticides and pharmaceuticals. Their magnetic properties make them easier to retrieve once the clean-up job is done.
Nanotube fluorescence is under investigation for biomedical imaging and sensors.

A primary obstacle for applications of carbon nanotubes has been their cost. One gram of carbon nanotubes costs around INR 3500 (~USD 50).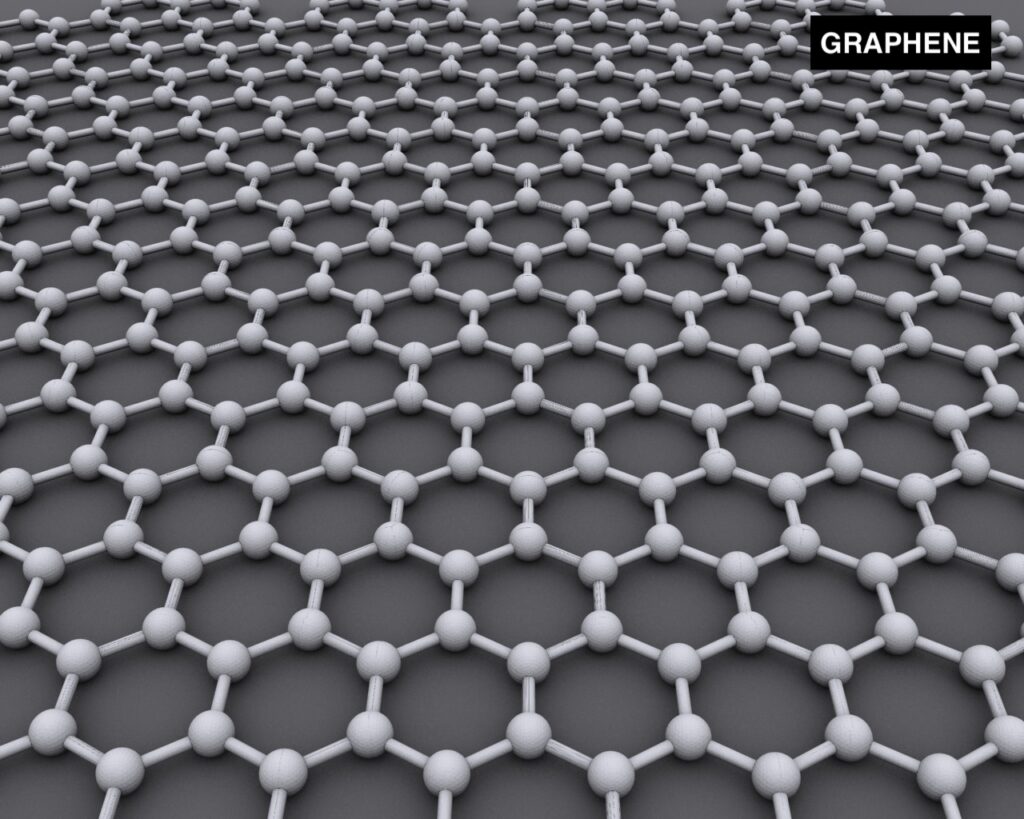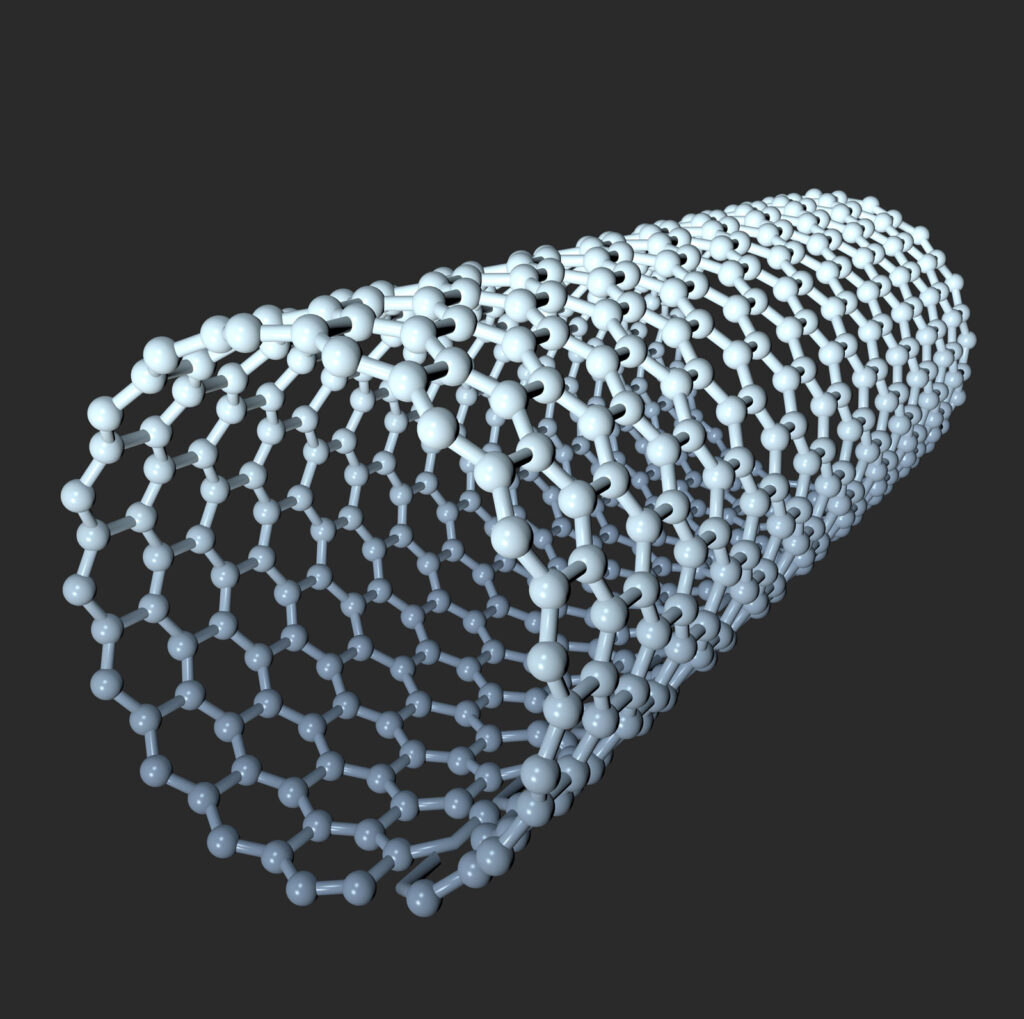 Pandit Jasraj
An ardent exponent of Indian Classical Vocal Music and belongs to Mewati Gharana
Winner of Padma Vibhushan (2000) and Sangeet Natak Akademi Award (2010).
Recently, International Astronomical Union named one of the asteroids found in 2006 between Mars and Jupiter on his name.
Unregulated Drones in India
India has an estimated over 6 lakh rogue or unregulated unmanned aerial vehicles (UAVs).
These are a potential threat to vital installations, sensitive locations and specific events.
Recent incidents like the lethal drone attack on Saudi Arabia's largest petroleum company and arms dropping by UAVs in Punjab from across the India-Pakistan border has alerted Indian security and intelligence agencies.
These agencies are now looking at some specific anti-drone techniques like sky fence, drone gun, ATHENA, drone catcher and Skywall 100 to intercept and immobilise suspicious and lethal remote-controlled aerial platforms.

Drone Gun: It jams the signal between the drone and its pilot, thereby forcing the drone to ground in good time before it could wreak any damage.
Sky Fence: It uses a range of signal disruptors to jam the flight path and prevent them from entering their target.
ATHENA: It works by firing a high energy laser beam on a rogue drone resulting in its complete destruction in the air.
Drone Catcher: It swiftly approaches an enemy drone and grabs it by throwing a net around it. Such a tool is required when a rogue drone is needed to be captured safely to extract incriminating evidence from it
Skywall 100: It is used to bring down the drone safely to the ground using a parachute. It works in conjunction with Drone Catcher.
Optical Tweezers
In 2018, Arthur Ashkin was awarded the Nobel Prize in Physics for his work describing 'tools made of light' which came to be known as optical tweezers.
Optical Tweezers are instruments that use a highly focused laser beam to generate attractive or repulsive force which can be used to move microscopic objects.
However, Optical Tweezers have a limitation when it comes to nanosized (very very small) particles. This was partly solved with the development of "Plasmonic Tweezer" which works on the principle that when a disc of noble metal, like gold, is illuminated with light, it creates an electromagnetic field around the disc. This field can attract and hold on to tiny particles.
Quantum Computers
Classical computers use bits, a stream of electrical or optical pulses representing 1s or 0s. Everything from your tweets and e-mails to your iTunes songs and YouTube videos are essentially long strings of these binary digits. Quantum computers, on the other hand, use qubits (quantum bits), which are typically subatomic particles such as electrons or photons. Qubits provide way more processing power than the same number of binary bits.

Quantum supremacy

refers to quantum computers being able to solve a problem that a classical computer cannot. Google's quantum computer, named Sycamore, claimed 'quantum supremacy' because it reportedly did the task in 200 seconds that would have apparently taken a supercomputer 10,000 years to complete. Although quantum computers are way faster than traditional classical computers, new mathematical methods or techniques in future could allow classical computers to execute the same task faster. Also, quantum computers won't wipe out conventional computers. Using a classical machine will still be the easiest and most economical solution for tackling most problems.
There are no quantum computers in India yet. In 2018, the Department of Science & Technology unveiled a programme called Quantum-Enabled Science & Technology (QuEST) and committed to investing INR 80 crore over the next three years to accelerate research. The ostensible plan is to have a quantum computer built in India within the next decade. 
Nature Conservation Foundation
Established in 1996, it is a non-governmental wildlife conservation and research organisation based in Mysore, India.
They promote the use of science for wildlife conservation in India.
Terminologies
Conference and seminars: In conference, we invite experts from diverse disciplines, usually on a broad theme while in a seminar, we invite experts in a given discipline or even sub- disciplines, who exchange and critique ideas for collaborations, and thus, hopefully, advance the field.
Circadian: It refers to something happening naturally in a 24 hours cycle. For e.g. sleep is circadian to humans. Rotation is circadian to the earth.
Postprandial: The period during or after having meal.
Rhizosphere: The region of soil in the vicinity of plant roots in which the chemistry and microbiology is influenced by their growth, respiration, and nutrient exchange

.
Degradation of Sunderbans
Sunderbans, the mangrove area in the delta formed by the confluence of Ganges, Brahmaputra and Meghna Rivers in the Bay of Bengal, is one of the India's World Heritage Sites.
According to a recent study, lack of essential nutrients and increasing salinity have led to degradation of Sunderbans. However, the reasons for the same are yet to be identified.
How food security is linked to learning outcomes?
A recent study has concluded that food insecurity experienced during childhood affects the learning outcomes during adolescence.
The learning outcomes are much poor in case of chronic food insecurity during childhood or food insecurity during early stages of childhood.
However, transitory spells of food insecurity at home did not affect the kids' test scores in reading and vocabulary, but their mathematical skills were still affected. This suggests that children may be able to bounce back from short-term food insecurity in some learning domains, but not in others.
This finding is important. With the introduction of Sarva Shiksha Abhiyan and the mid-day meal scheme, there has been an increase in the number of children enrolling in schools. But the children from poor background have not been able to perform well in their studies due to widespread food insecurity at home. If this is not handled, we might not be able to tap full potential of India's human capital.
Community kitchens for providing free food to needy population can be an initiative worth considering in this regard. Mid day meal scheme can be expanded to include breakfast for children at higher risk of food insecurity.
India's STEM education system's status check
STEM stands for Science, Technology, Engineering and Mathematics.
According to a 2018 study by Aspiring Minds, an employability assessment company, 95 percent of engineering graduates in India are unfit for the job market. 
In 2011, India had ranked 72 out of the 74 participating countries at the Programme for International Student Assessment (PISA), a worldwide study conducted by the Organisation for Economic Co-operation and Development to understand 15-year-old school students and their proficiency in maths, science and reading. 
There has been a wide gap between academic curriculum and industry needs. The employers often need to retrain even those hired.
The common consensus is that most students who take up STEM subjects are not necessarily passionate about them. Most engineering graduates don't have the motivation to build anything. They just want to do their jobs, get the money and go home. The aptitude and passion for programming just isn't there. One reason for this is parents pressuring their children to choose a career within STEM, without even evaluating their aptitude and passion for the same. Another reason is the gender gap. Females having the right aptitude and passion for STEM are made to marry and take up household chores. One more reason is the over emphasis on marks which pushes the students away from thinking creatively and focusing on real world problems.
Government has taken some initiatives in this regard to promote interest in STEM. NITI Aayog's Atal Tinkering Lab is a workspace in schools, to encourage scientific temperament and innovation among students, and help them connect STEM with real-world problems. Start up India  and increasing collaboration of schools with industries are some other steps.
E-2020
In May 2015, the World Health Assembly endorsed a new Global Technical Strategy for Malaria 2016-2030, setting ambitious goals aimed at dramatically lowering the global malaria burden over this 15-year period, with milestones along the way to track progress. A key milestone for 2020 is the elimination of malaria in at least 10 countries that had the disease in 2015.
According to a WHO analysis published in 2016, 21 countries have the potential to eliminate malaria by 2020. 
Together, these 21 malaria-eliminating countries are part of a concerted effort known as the E-2020 initiative, supported by WHO and other partners, to eliminate malaria in an ambitious but technically feasible time frame.
At the time of the initiative's development, Argentina and Uzbekistan were already too advanced in the elimination process to be included in the E-2020 group. Both countries have reported zero indigenous cases of malaria since 2011. Uzbekistan was officially certified malaria-free by WHO in December 2018 and Argentina attained this status in May 2019. Hence, both Argentina and Uzbekistan have not been kept part of E-2020 group.
India is not a part of E-2020 initiative. Among India's neighbours, Nepal is part of E-2020 initiative.