CONTENT
Chairman of National Medical Commission
Suresh Chandra Sharma has been appointed as the Chairman of National Medical Commission (NMC).
The Chairman of the NMC serves a period of three years or till the age of 70 years, whichever is earlier.
The NMC has been mandated with framing policies for regulating medical institutions and medical professionals in the country.
SARAS
India's first indigenous light transport aircraft developed by National Aerospace Laboratories (NAL), Bangalore.
The first prototype flew in 2004, but without the initial push from the government, the manufacturing capacity required for commercial production could not be set up. The NAL has been pitching SARAS for the government's UDAN (Ude Desh Ka Aam Nagrik), since it has the capacity to operate in ill-equipped, semi-prepared and unpaved airstrips.
National Youth Day
Birth anniversary of Swami Vivekananda.
National Youth Day is celebrated on 12 January. In 1984 the Government of India declared this day as National Youth Day and since from 1985 the event is celebrated in India every year.
North-East Natural Gas Pipeline Grid
The 1656 km long grid will connect Guwahati in Assam to major cities across eight states in the north-eastern region. The North-East grid is to be implemented by Indradhanush Gas Grid.
The government is providing INR 5500 crore viability gap funding to the project, which is 60 percent of the project cost.
Viability Gap Funding refers to funding provided to support projects, especially infrastructure projects, that are economically justified but fall short of financial viability. The lack of financial viability usually arises from long gestation periods or the inability to increase user charges to commercial levels. 
Government of India has notified a scheme for Viability Gap Funding to infrastructure projects that are to be undertaken through Public Private Partnerships. Support under this scheme is currently available only to infrastructure projects.
The project is critical towards implementing the government's Hydrocarbon Vision 2030 for the North-East. The vision envisages the development of the region by leveraging its hydrocarbon potential, enhancing access to clean fuel and accelerating the growth. 
The project is also a part of a broader goal of the government to raise the share of natural gas in the country's total energy production from current 6 percent to 15 percent by 2030. Availability of natural gas across the region is expected to boost industrial growth without impacting the environment and would offer better quality of life to the people in general due to use of cleaner and green fuel.
Right to Internet
The Supreme Court has given no view on whether the right to internet is a fundamental right.
However, the court has ruled that the freedoms of speech, expression and conducting business on the Internet are fundamental rights integral to Article 19 of the Constitution, subject to reasonable restrictions.
Thus, while you cannot seek remedy in Supreme Court for not having access to internet, you can approach the court if you are not being allowed to express your views over the internet. Your right to express your views and opinion over the internet come under your freedom to speech and expression guaranteed as Fundamental Right under Article 19(1) of the Constitution of India. However, such a freedom is subject to reasonable restrictions in the greater interest of public order and national security.
Recently, the High Court of Tripura, held that posting on social media was tantamount to a 'fundamental right' applicable to all citizens, including government employees.
Milan 2020
Milan is a multilateral naval exercise hosted by the Indian Navy under the aegis of the Andaman and Nicobar Command. The biennial event is held in the Andaman and Nicobar Islands since 1995. However, this year due to increase the number of participating countries, the venue has been changed to Visakhapatnam. Visakhapatnam had earlier hosted the International Fleet Review (IFR) in February 2016.
Theme for MILAN 2020 – 'Synergy Across the Seas'.
Aim – The exercise provides an excellent opportunity for Operational Commanders of friendly foreign navies to interact with one another in areas of mutual interest.
Among India's immediate neighbours, only Bangladesh and Sri Lanka have been the participants. Other prominent participants have been Australia, New Zealand, Singapore and Malaysia.
Levels and Trends in Child Mortality Report, 2019
A report by the United Nations Inter-agency Group for Child Mortality Estimation (UN-IGCM).
Presents report on neonatal, infant, and under-5 mortality as well as mortality among children aged 5–14 years.
Published Annually.
It states that in 2018 alone, about 6.2 million children died under the age of 14 years. Out of these almost 5.2 million children died under the age of 5 years, while 2.5 million died within one month of their birth (neonatal phase). At this time, it gets very important to understand below terminologies.

Neonatal Mortality Rate – Number of deaths of children within one month of their birth per 1000 live births. 

Infant Mortality Rate

– Number of deaths of children under one year of age per 1000 live births. 

Under 5 Mortality Rate

– Number of deaths of children under 5 years of age per 1000 live births. Highest in Sub Saharan Africa region.

Across the world, on an average, the boys have a higher probability, of dying, than girls, before reaching the age of 5. However, the report states that in India, the mortality of girls exceeded that of boys under the age of 5.
According to the report, half of all under-5 deaths in 2018 occurred in five countries: India, Nigeria, Pakistan, the Democratic Republic of the Congo and Ethiopia. India and Nigeria alone accounted for about a third.
Majority of under-5 child mortality cases in India are attributable to deaths during the neonatal period.
Countries with the highest mortality rate among children aged 5-14 years are concentrated in sub-Saharan Africa.
| | | |
| --- | --- | --- |
|   | GLOBAL  | INDIA |
| NEONATAL MORTALITY RATE | 18 | 22 |
| INFANT MORTALITY RATE | 29 | 38 |
| UNDER 5 MORTALITY RATE | 39 | 39 |
Acid Attacks in India, 2020 Report
There were 228 acid attack incidents reported in India in 2018, out of which 57 percent attacks were on women.
West Bengal had the highest incidents of acid attacks in 2018, followed by Uttar Pradesh and Delhi.
Compared to 2017, the number of acid attacks and victims have come down in 2018.
Acid attacks are registered under Section 326A of the Indian Penal Code with a minimum punishment of 10 years imprisonment.
In 2013, the Supreme Court banned over the counter sale of acid. Only authorised outlets could sell the volatile liquid, provided buyers produce proper identity proof and transaction details are sent to the police within three days.
However, thousands of acid bottles are being sold in complete violation of the court guidelines every day by provision stores.
Private Property, a Human Right
The Supreme Court has held that a citizen's right to own private property is a human right, and the state cannot take possession of it without following due procedure and authority of law. Grabbing private land and then claiming it as its own would make the state an encroacher. The state cannot trespass into the private property of a citizen without following the due process of law and then claim ownership of the land in the name of 'adverse possession' after a certain time, in absence of legal recourse by the actual owner of the property.
'Doctrine of adverse possession', refers to a doctrine (principle) under which a person who is not the original owner becomes the owner because of the fact that he has been in possession of the property for a minimum of 12 years, within which the real owner did not seek legal recourse to oust him.
Indo Oman Relations
In 1971, Oman stood out as an Arab country that supported India in the war with Pakistan that led to the creation of Bangladesh. During the war, Saudi Arabia sided with Pakistan and subsequently assisted it in post-war recovery.
Oman always played a moderating role regarding Kashmir and other Islam related issues at the Organisation for Islamic Cooperation (OIC).
Oman's decision to allow India use the Salalah port for naval facilities helped India expand its footprints in the region.
On its part, India helped Oman build a fence on its border with Yemen.
Sultan Qaboos, who took charge in 1970, was the most consistent partner from Oman for years, before Saudi Arabia took the centre stage for friendly relations with India after coming of Modi government. He died recently.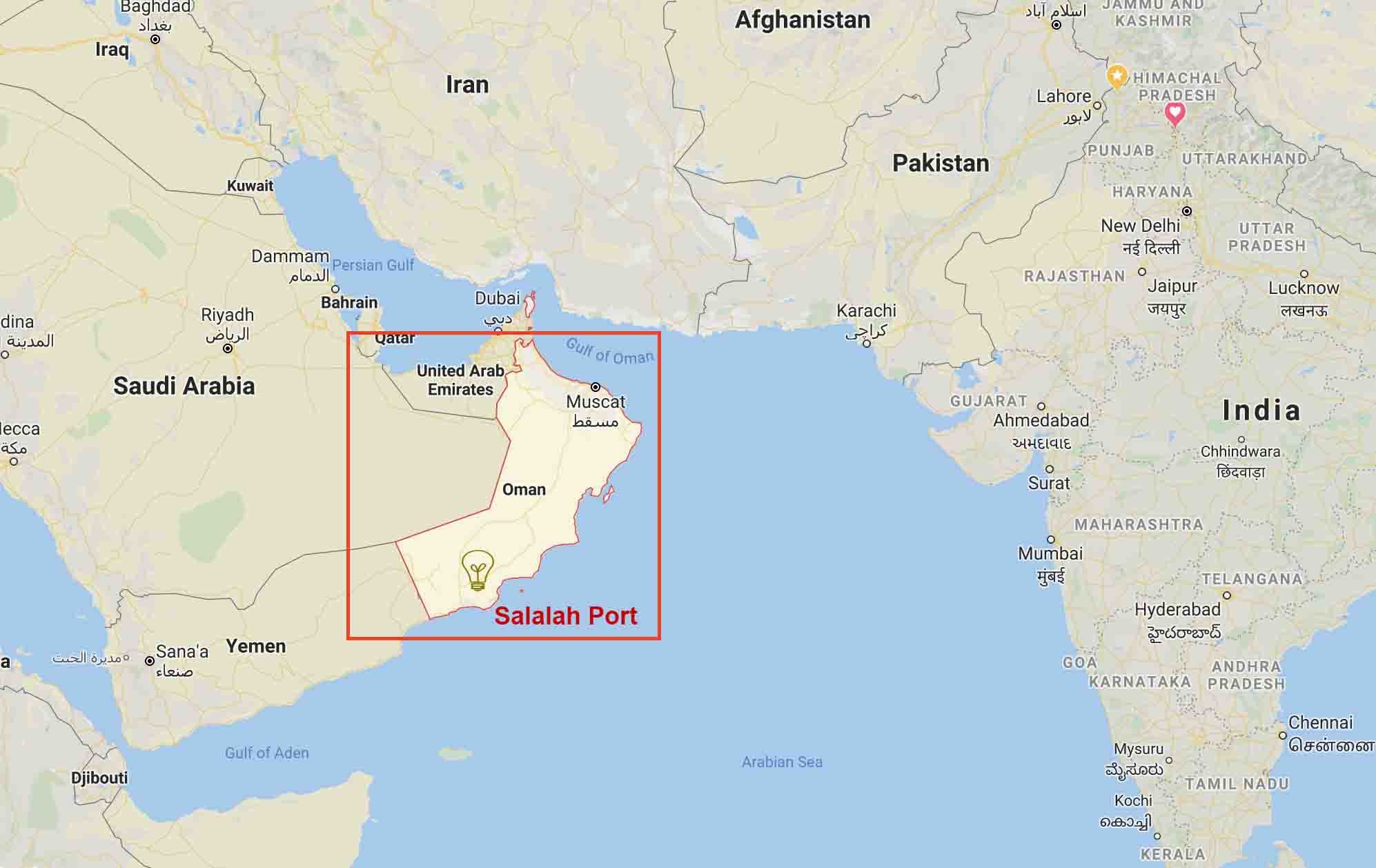 Indo-Nepal Border Issue and the Treaty of Sugauli, 1816
Treaty of Sugauli, which established the boundary line of Nepal, was signed between East India Company and Nepal, as a result of the Anglo-Nepal war (1814-1816).  As a result of the treaty, Nepalese king conceded certain areas to British India controlled by the East India Company. The territories under Nepalese control included Darjeeling, Sikkim, Nainital, the Kumaon Kingdom and  the Garhwal Kingdom.
It was in news recently as Nepal claimed certain areas claimed by India, as its own territory. Among the border dispute of the Indo-Nepal boundary, the most significant are the Susta and Kalapani regions.
Kalapani is a region located in the easternmost corner of Uttarakhand's Pithoragarh district. It shares a broder on the north with the Tibet Autonomous Region of China and Nepal in the east and south. The area is in India's control but Nepal claims the region because of historical and cartographic reasons. The area is the largest territorial dispute between Nepal and India.
Recently, Nepal has published a revised official map incorporating the territory of Kalapani as its part. It also registered a constitution amendment motion to grant constitutional status to the map. Indian observers say this move makes any future solution on the Kalapani issue nearly impossible as a constitutional guarantee will make Kathmandu's position inflexible. Besides this Nepal also claims Limpiadora and Lipulek as its own areas.
However, keeping these issues aside, India has extended its help to Nepal, to fight the coronavirus pandemic in the country, by providing medical supplies, including testing kits, as part of the bilateral cooperation.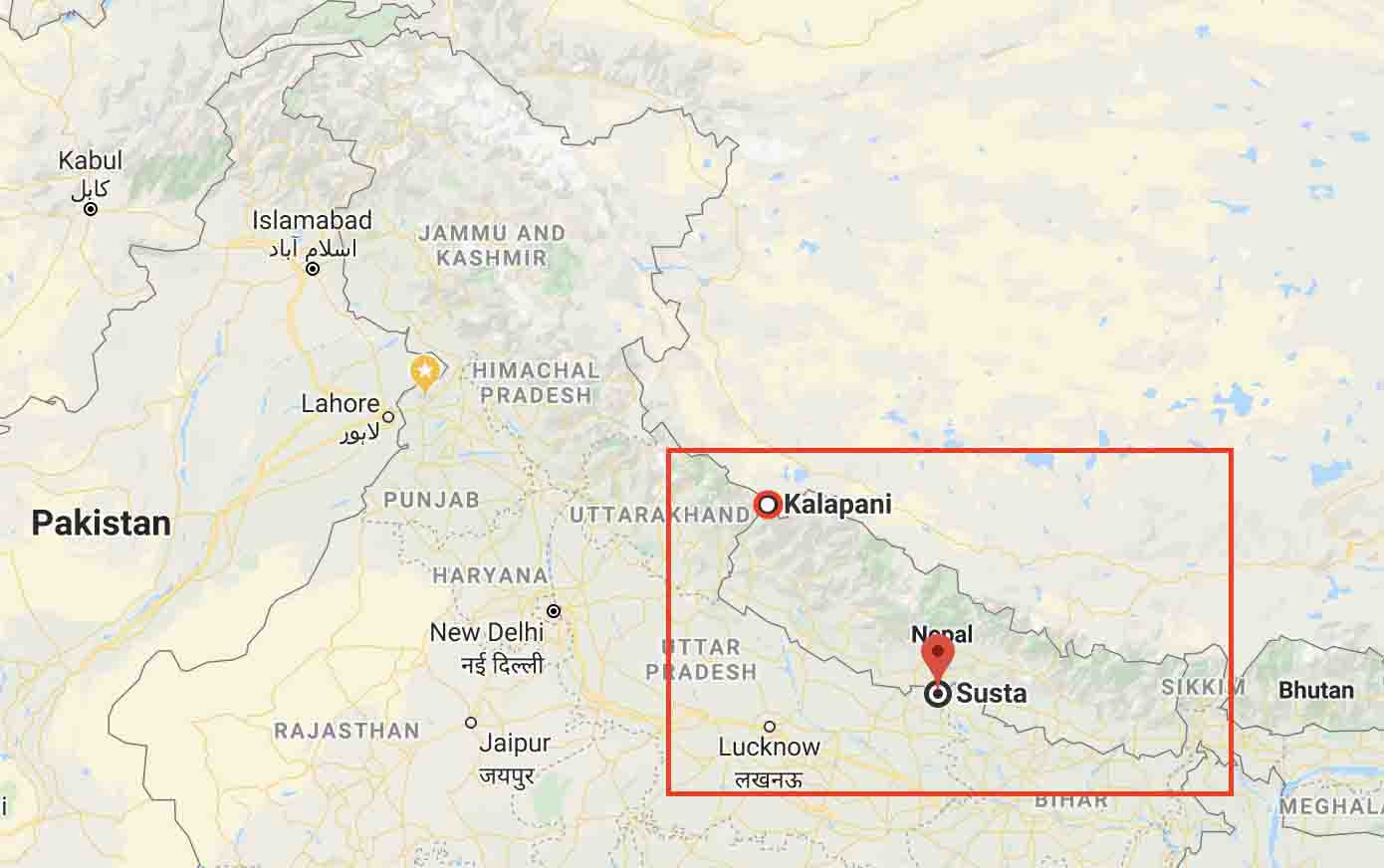 Brief history of India-Nepal relations
The Nepali Congress was formed in India in the early 20th century and many of its leaders participated in India's freedom struggle, thinking that an independent and democratic India would help establish democracy back home in Nepal. The party, despite consistently taking the lead role in the movement for a multi-party democracy with constitutional monarchy, was often branded pro-India by Communists given their close ties with Indian National Congress and socialists. As such, Nepali rulers had been maintaining a delicate balance in relations with two giant neighbours, but eventually favouring India whenever India and China's interests clashed.
However, in 2005, India took the lead role in transforming Nepal into a secular republic from a Hindu kingdom. A 12-point understanding among Nepal's eight political parties including Maoists, signed in 2005 in Delhi, scripted the ouster of the monarchy. India believed that Maoists (Communists) were the emerging forces of the people and bringing them to the centre stage of Nepali politics and power would consolidate Nepalese democracy. As such, Nepali Congress was forced to accept the lead role of Maoists (Communists) in the impending political change, and agree to dispense with constitutional monarchy that it had all along said represented forces of nationalism and symbol of unity in diversity. 
The EU and the US, which had begun to emerge as India's allies in Nepal's transition after 2005-06, began supporting radical federalism, which meant granting greater autonomy to divergent sections of the Nepalese society, especially the Maoists. China, worried about the combined presence of India, US and EU in Nepal and their influence on internal politics, began increasing its presence and investment in Nepal, targeting tourism, post-earthquake reconstruction, trade and energy, with a message that its interest in Nepal is no less than India's or its allies put together. 
During the same time, India's focus on Nepal started to be driven more by security concerns and threat perception than by promoting a soft power-based approach as it had been doing in the past. Meanwhile, China has increased its presence in the region owing to its development assistance and cheap loans to Nepal. Although political parties backed by India in the 2005-06 movement continue to be in power in Nepal, they have visibly become more and more distant from New Delhi, owing to Nepal's own ambitions of becoming self reliant and of playing bigger roles in regional geo-politics. With China to fall back upon, Nepal has asserted its claim over the Kalapani and susta region under Indian control.
In 2014, the Indian government agreed to provide Nepal with USD 1 billion as concessional line of credit for various development purposes. In the same year, Nepal and India signed an important deal as per which India will build a 900 MW hydropower plant at a cost of another USD 1 billion. Moreover, India has provided 1.54 billion Nepalese Rupees (INR nearly 96 crore) to Nepal as part of its commitment towards assistance and rehabilitation after the 2015 earthquake which saw the death of over 9,000 people in the country. India is Nepal's largest trade partner and the largest source of foreign investments. The total trade between two countries stands at approximately USD 8.2 billion out of which more than 90 percent is accounted by Indian exports to Nepal. Nepal's main imports from India are petroleum products, motor vehicles and spare parts.
Gurkha Regiment and its Nepalese Connection
It was in 1816, when troops of the British East India Company discovered that despite losing the war, the Nepali Gurkhas had fought with exceptional valour and grit, worthy of recruitment in the British-Indian forces. Consequently, the first battalion of the Gurkha Regiment was raised, which played a significant role in the consolidation of the British Empire in India. By the time the First World War began, there were already 10 Gurkha regiments in the British Indian Army. After India gained Independence, six Gurkha regiments were transferred from the British to the Indian Army as part of a tripartite agreement between Nepal, India and Britain. A seventh regiment was raised after Independence. Currently, there roughly are 32,000 Gurkhas who make up the 40 battalions serving in the seven regiments in the Indian Army. India has continued to recruit Gorkhas of Nepal into Gorkha regiments in large numbers, along with Indian Gorkhas.
Sebastian Kurz
At the age of 33, Sebastian Kurz, who is the leader of Austria's conservatives, got sworn in as the world's youngest democratically elected leader.  Before him, Sanna Marin was the world's youngest Prime Minister at the age of 34, when she was sworn in as Finland's Prime Minister in December, 2019.
The Conservatives have formed the coalition government with the 'Greens', another political group that aims to reduce Austria's carbon footprints, and is committed to take concrete actions for mitigating global climate change.
Indonesia Floods
Flash floods in Jakarta in Indonesia in January 2020.
Experts say the devastating floods are a reminder that the world's fourth-most populous country is highly vulnerable to climate change. As the flood disaster threatens to persist, environmental groups are calling on leaders to face the challenge at hand and avert similar tragedies in the future.
Certain areas of North Jakarta are sinking by 6 to 10 inches a year, according to the World Bank, and could fall up to 16 feet below sea level by 2025.
Excessive extraction of groundwater for daily use is responsible for the fate of the city, which is home to 9.6 million.
Indonesia has announced that it would move its capital to the island of Borneo as overcrowding and pollution in Jakarta worsens.
Carlos Ghosn – The absconding ex-Chief of Nissan
Ex-Chief of Nissan Automotives, who has fled Japan while awaiting trial on financial misconduct charges.
Carlos has said that he fled to avoid political persecution by a rigged Japanese justice system. He has alleged that authorities trumped up charges to prevent a possible merger between Japan based Nissan Motor Company and France based Renault.
Nevertheless, Carlos is credited for rescuing the automaker from near bankruptcy and leading a spectacular turnaround at Nissan beginning in the late 1990s. 
Qasem Soleimani and US-Iran War
He was the key architect of Iran's regional influence, mainly in Iraq and Syria.
The main challenges he faced in the final years of his career and life, besides the threats from the US, were the civil war in Syria and the rise of the Islamic State (ISIS) which posed threat to Iran. He built, trained and sent Shia militias to Iraq and Syria to fight the rebels along with the regime, while the US provided air support.
However, the western leaders saw him as central to Iran's ties with militia groups including Lebanon's Hezbollah and Palestinian Hamas, targeting the US and Israel. He was supposed to be actively developing plans to attack American diplomats and service members in Iraq and throughout the region to oust US from interfering in the regional politics. As US-Iran tensions soared in the wake of US doubling sanctions on Iran due to its ongoing nuclear program, US forces in Iraq came under several rocket attacks. The US repeatedly blamed Iran-backed militias for the attacks. 
Recently, US shot down the commander, which has escalated tensions between US and Iran.
Iran accidentally shot down a passenger plane, a few hours after it launched missile attacks in retaliation on US troops in Iraq. The Ukrainian jet with 176 aboard was hit by an Iranian surface-to-air missile shortly after it took off. After initially rejecting US assertion that an Iranian missile brought down the plane, Iran later accepted that one of its soldiers fired the missile, mistaking the jet for an enemy aircraft.
 The international community needs to push for a diplomatic settlement of the crisis and find ways to revive the nuclear deal which could bring long term peace to the Gulf. And Iran needs to seize such an opportunity for de-escalation.
Jasmin Moghbeli – The first Iranian-American astronaut
Canadian Space Agency (CSA) astronaut Jasmin Moghbeli has become the the first Iranian-American astronaut. She was born in Germany to Iranian parents, who had fled their native country after the 1979 Islamic Revolution.
Following a brief US-Iranian harmony during the Obama years, tensions between the two countries have soared again under the current administration. President Donald Trump tore up the landmark nuclear deal signed by his predecessor and added Iran to a list of mainly Muslim countries whose nationals are banned from entering the US. The recent killing of Iranian commander Qasem Soleimani by US has further escalated the tension between the two countries.
The only Iranian to have flown in space up to now is Anousheh Ansari, now 50, an Iran born American engineer and businesswoman. In 2006, she paid the Russian spaceflight agency to train with them and spent eight days aboard the International Space Station. She was not an astronaut.
Crimes in India Report, 2018
Released annually by National Crimes Records Bureau of India.
Kerala and the National Capital Region of Delhi have the highest crime rates in the country but this could be attributed to higher reporting of crimes in these states owing to high literacy and awareness. It also implies that crime reporting, investigation, and subsequent steps in trial and punishment are much better undertaken in these two States/UTs.
North Eastern states have higher murder rates than rest of the states in India.
There has been a marginal decrease in the total cases related to rioting.
Cases related to caste and communal or religious riots, political violence and agrarian conflicts registered a dip while there was an increase in industrial rioting and other personal disputes.
Among cases registered as offences against the state, there has been an ominous increase in cases under 'sedition' with the number of those booked in 2018 double that of 2016.
Push to Infrastructure Sector
The government has announced plans to invest INR 102 Lakh Crores in infrastructure sector over next 5 years.
The split would be as follows:

Center – 39 percent.
States – 39 percent.
Private Sector – 22 percent.

Opportunities – The government's push on infrastructure development will not only enable ease of living but also create jobs in infrastructure related industries and increase demand for primary commodities such as cement and steel. 
Challenges – However, going by the present financial situation, it will be no small challenge for the Centre to raise this investment. The financial situation of states is even more perilous. Investment from private investment also looks bleak considering the lack of appetite for fresh investment by the private sector in the last few years. Given the scale of investment, debt will play an important role and banks might be apprehensive on infrastructure financing as a major part of their bad loans originate there.
Coronavirus (COVID-19)
The Human Coronavirus was discovered for the first time in 1960s. Coronaviruses are a large family of viruses causing Severe Acute Respiratory Syndrome (SARS) and Middle East Respiratory Syndrome (MERS).
The coronavirus is zoonotic i.e. it can be transmitted from animals to humans.

While

SARS coronavirus was transmitted from cats to humans

in China in 2002,

MERS coronavirus was transmitted from camels to humans

in Saudi Arabia in 2012.

It belongs to the family of Nidovirus i.e. an order of viruses with animal and human hosts.
Recently a new type of Coronavirus Disease has been found to been originated in Wuhan province of China. Hence, the virus is also being named as Wuhan virus. So far the virus doesn't seem to have the ability to spread from one person to another. Based on preliminary epidemiological investigation, most of the patients had come in close contact with animals or visited a wholesale seafood market which has been closed now. As per the initial investigations, snakes could have caused the outbreak of Wuhan Coronavirus. 
It can spread through coughing and sneezing. The normal incubation period is 2-11 days.
People aged 80 and above are at the highest risk of dying due to the novel Coronavirus, according to case records analysed by the Disease Control and Prevention Centers in China and South Korea. Victims of the virus with pre-existing medical conditions such as cardiovascular disease and diabetes have a higher fatality rate than others. 
India's first coronavirus infection was confirmed in Kerala.  
WHO has named the virus as COVID-19 (Corona Virus Disease 2019). It has also been named as as 'Severe Acute Respiratory Syndrome Coronavirus 2', or 'SARS-CoV-2'.
Global Initiative on Sharing All Influenza Data (GISAID)
It is based out of Munich, in Germany.
It promotes the international sharing of all influenza virus sequences, related clinical and epidemiological data associated with human viruses, and geographical as well as species-specific data associated with avian (bird) and other animal viruses, to help researchers understand how the viruses evolve, spread and potentially become pandemics (prevalent over a huge area).
Vertical Farming
In vertical farming, the crops are grown indoors under artificial conditions of light and temperature.
It aims at higher productivity in smaller spaces. It uses soil-less methods such as

Hydroponics – Growing plants in water with added nutrients, but no soil.
Aquaponics – Growing plants in water along with fishes, where the waste produced by fishes serves as nutrient for the plants.
Aeroponics – Growing plants in a way that their roots stand hanging in air and the nutrients are supplied in the form of fine mist.

Vertical farming uses significantly less water and pesticides than traditional agricultural methods. Being indoors, the crops aren't subject to seasons and hence give high productivity year-round. 
Japan has been one of the early pioneers in vertical farming. It holds the largest share in the global vertical farming market. 
GSAT-30
With a mission life of 15 years, GSAT-30 is an operational communication satellite for DTH and television services.
The satellite derives its heritage from ISRO's earlier INSAT/GSAT satellite series.
It would be launched onboard Ariane-5 launch vehicle from French Guiana.
Indian Ocean Dipole (IOD)
The Indian Ocean Dipole (IOD), also known as the Indian Nino, is an irregular oscillation of sea surface temperatures in which the western Indian Ocean becomes alternately warmer (positive phase) and then colder (negative phase) than the eastern part of the ocean.
A positive phase of the IOD sees greater-than-average sea-surface temperatures and greater precipitation in the western Indian Ocean region with a corresponding cooling of waters in the eastern Indian Ocean which tends to cause droughts in adjacent land areas of Indonesia and Australia. This could be a one of the reasons for this years droughts and wildfires in Australia.
The negative phase of the IOD brings about the opposite conditions, with warmer water and greater precipitation in the eastern Indian Ocean, and cooler and drier conditions in the west.
The IOD also affects the strength of monsoons over the Indian subcontinent but it is not a regular phenomena.
TOI-700d
An Earth-sized planet, located just over 100 light years away, discovered using NASA's Transiting Exoplanet Survey Satellite (TESS).
The Transiting Exoplanet Survey Satellite (TESS) is a space telescope for NASA's Explorers program, designed to search for exoplanets i.e. planets in outer space.
TOI-700 is a quiet star having mass 40 percent and heat 50 percent that of Sun.
TOI-700d  lies in its star's habitable zone i.e. the range of distances from a star where conditions may be just right to allow the presence of liquid water on the surface.
India's first Human Space Flight Centre (HSFC) to be set up in Challakere (Karnataka)
The HSFC was formally announced in January 2019 and works from a temporary place at the ISRO headquarters, Antariksh Bhavan.
Called the Science City, Challakere in Karnataka, houses facilities of ISRO, DRDO, Bhabha Atomic Research Centre (BARC) and Indian Institute of Science (IISc).
Is global climate crisis our third world war?
A

ustralia is reeling under its worst bushfires in history, over 60 people have died in the ongoing Jakarta floods, Western Norway is experiencing an unusual heatwave in January. The list of climate catastrophes the world is witnessing is endless. 
Proponents of 'war against climate' say that climate emergency is our third world war. Our lives and civilisation as we know it are at stake, just as they were in the second world war. Unless humanity takes drastic and immediate action to stop the climate crisis, a combination of food production instability, water shortages, and extreme weather could result in a complete societal breakdown worldwide. To reduce this risk and protect human civilisation, a massive global mobilisation of resources is needed in the coming decade to build a zero-emissions industrial system. This would be akin in scale to the World War II emergency mobilisation. When the US was attacked during the second world war, no one asked, can we afford to fight the war? It was an existential matter. We could not afford not to fight it. The same goes for the climate crisis.
The critics of using the phrase – 'war against climate' argue that unlike war where nations fight with each other, here nations have to fight with their own systems and processes to ensure that they reduce emissions. Climate change is the result of our own actions, and we can't fight with such a result of our own actions but simply improve our actions to change the results.
Nevertheless, be it any terminology, the bottom line is that climate change is the most important global issue today and needs to be tackled by ensuring that the nations work towards reducing their emissions, either proactively or under globally binding commitments.
RISAT Satellites
While Optical Imaging based Earth Observation satellites capture colour images of patches of earth from 500-600 km overhead, they can do so only when there is sunlight and no cloud or rain. In contrast, a Synthetic Aperture Radar (SAR) satellite works 24/7, round-the-year in any weather. It bounces microwaves off the earth to sense in detail, the size, shape, height and changes in objects or terrains. In synthetic aperture radar (SAR) imaging, microwave pulses are transmitted by an antenna towards the earth surface. The microwave energy scattered back to the spacecraft is measured. The SAR makes use of the radar principle to form an image by utilising the time delay of the backscattered signals. Some of the key facts about microwaves and radio waves are:

Radio waves are electromagnetic waves within the frequencies 30KHz – 300GHz, and include microwaves. Microwaves are at the higher frequency end of the radio wave band. Microwaves are electromagnetic waves with frequencies between 300MHz (0.3GHz) and 300GHz in the electromagnetic spectrum.  
The higher the frequency, the shorter the wavelength. Hence, Microwaves have shorter wavelength than radio waves.
One advantage of lower frequencies is that the signals have better penetration, meaning they pass through objects such as walls with less attenuation (reduction in force).

They can exactly measure farm size, assess soil moisture, predict harvests, gauge terrain and infrastructure features, and appraise water bodies. Above all, they can detect the movement of people on land or ships on sea, clearly indicating the size of objects and structures, and this makes SAR satellites ideal for border and maritime surveillance.
Earth Observation satellites that use radar have been around since 1978. However, India entered this field in 2009 with RISAT-2 using an Israeli built payload. Ten years on, the Indian Space Research Organisation (ISRO) has now increased its tally of Synthetic Aperture Radar satellites to Four (RISAT-2, RISAT-1, RISAT-2B, RISAT-2BR1).
It is to be noted that RISAT-2 was the first of the RISAT series to reach orbit in 2009. RISAT-1 was launched in 2012.
Space-based radar (SBR) is a proposed constellation of active radar satellites for the United States Department of Defence.
India to host 36th International Geological Congress (IGC)
The International Geological Congress is a geoscientific event held under aegis of the International Union of Geological Sciences (IUGS), which was founded in Paris in 1961 but is now headquartered in Beijing, in China. 
The congress aims at development of Earth Sciences.
The event takes place every four years.
The 36th International Geological Congress will be hosted by India in National Capital Region of Delhi. The event will also be supported by the science academies of Bangladesh, Nepal, Pakistan and Sri Lanka.
India is the only Asian country to host the Congress twice. Before this, India hosted the event in 1964. This was the first time the event was held in Asia.
Theme for 36th IGC will be – 'Geosciences: The Basic Science for a Sustainable Future'.
Google model beats experts in detecting breast cancer
An Artificial Intelligence (AI) based Google model has left radiologists behind in spotting breast cancer by just scanning the X-ray results. Digital mammography or X-ray imaging of the breast, is the most common method to screen for breast cancer.
Reading mammograms is a difficult task, even for experts, and can often result in both false positives and false negatives. 

False Positive – When the test confirms presence of something, when it is not there.
False Negative – When the test confirms absence of something, when it is there.
Retail inflation at 5-year high of 7.3 percent in December 2019
Information on Retail Inflation is released by the National Statistical Office (NSO).
It is based on Consumer Price Index.
Food Inflation soared to 14 percent, while it was -(minus) 2.65 percent the previous year.
This has led to worries about India entering a phase of stagflation, where growth and employment are low but inflation is high, a situation tough for policy makers to control. If they increase the money supply in the economy to stimulate growth and employment, the inflation goes up, while if they reduce the money supply in the economy to control inflation, it negatively impacts growth and employment.
The Centre has mandated the Reserve Bank of India (RBI) to keep inflation in the range of 2-6 percent. Hence the recent spike might see some intervention from the RBI.
Michael Debabrata Patra (MDP)
Appointed as the deputy governor of the Reserve Bank of India (RBI), for a term of 3 years.
He will be the fourth deputy governor of the RBI. The RBI, headed by Governor Shaktikanta Das, can have a maximum of four deputy governors. 
Delhi placed under National Security Act
Amidst widespread protests against Citizen Amendment Act, passed by the Government recently, New Delhi has been placed under National Security Act from 10th January to 19th April 2020 by the Lieutenant Governor.
National Security Act came into force in 1980 through an Act of the Parliament and empowers the Central and the state Governments to detain a person to prevent him/her from acting in any manner prejudicial to the security of India, the relations of India with foreign countries, the maintenance of public order, or the maintenance of supplies and services essential to the community it is necessary so to do.
The maximum period of detention is 12 months. The order can also be made by the District Magistrate or a Commissioner of Police under their respective jurisdictions, but the detention should be reported to the state Government along with the grounds on which the order has been made. No such order shall remain in force for more than 12 days unless approved by the state Government. The National Security Act may also be invoked if a person assaults a policeman on duty.
Disaster Management Awards, 2020
Awarded each year on 23rd January, the birth anniversary of Subhash Chandra Bose.
Awarded by Union Home Ministry.
This year, it has been awarded to Disaster Mitigation and Management Centre, Uttarakhand.
Beating Retreat Ceremony
Beating Retreat Ceremony traces its origins to the early 1950s when Major Roberts of the Indian Army developed the unique ceremony.
The Beating Retreat ceremony is performed every year on the evening of January 29 at Vijay Chowk in the national capital, marking the end of the Republic Day celebrations that continue for four days.
The Beating Retreat ceremony begins with the arrival of the President of India, who is accompanied by his bodyguards, mounted on horses, in their ceremonial dress. Towards the end of the event, the Prime Minister walks around Vijay Chowk and greets the crowd.
The grand ceremony is held at Raisina Hills and includes performances by bands of three wings of the armed forces – Army, Navy and Air Force.
The traditional Christian hymn 'Abide with me' believed to have been a favourite of Mahatma Gandhi, is back on the list of tunes for this year's Beating Retreat ceremony. The hymn was written in the 19th century by Scottish poet Henry Francis Lyte and composed by William Henry Monk.
Assam bags award for best Republic Day tableau
Tableau refers to group of models or motionless figures representing a theme or a scene from a story.
Assam's tableau was adjudged the best among those of the 16 states and the Union Territories that took part in the Republic Day parade this year. It was based on the theme – Land of Unique Craftsmanship and Culture. The tableaux of Odisha and Uttar Pradesh were named the joint second best.
The tableaux of the Ministry of Jal Shakti and National Disaster Response Force (NDRF) won the joint best award among 6 Ministries & Departments. The tableau of the Ministry of Jal Shakti showcased the government's Jal Jeevan Mission, while the NDRF tableau highlighted how the force responded to natural and man-made disasters.
Brazilian President Bolsonaro to be Chief Guest at India's Republic Day 2020
Previously, the Brazilian Presidents have presided over India's Republic Day Parades in 1996 and 2004. 
The Bilateral ties were elevated to a strategic partnership in 2006. Both are part of BRICS, IBSA and G-20. The bilateral trade between the two countries stood at USD 8.2 billion in 2018-19. 
INDIA'S EXPORTS
INDIA'S IMPORTS

Auto Parts
Pharmaceuticals
Petrochemicals

Crude Oil
Sugar
Gold

USD 3.8 billion
USD 4.4 billion
Electoral Bonds
Before the budget of 2017, it was a rule that if a political party received a donation of less than INR 20,000 from a donor, it was not mandatory to reveal the source of fund. This rule was misused and near about all the political parties said that they received 90 percent of their political fund in the denomination of less than INR 20,000. So in this way a huge amount of black money was getting generated and used in the election campaigning. Therefore, Electoral Bonds were introduced to ensure that all the donations made to a party would be accounted for in the balance sheets without exposing the donor details to the public.
The central government, on the recommendations of the Election Commission, introduced electoral bonds worth INR 1000, INR 10000, INR 1 lac, INR 10 lacs and INR 1 crore, to bring transparency in the election funding of the political parties in 2018. It limited cash donation by a donor to a maximum of INR 2000. It means that for a cash donation of more than INR 2000, the political party will have to reveal the source of donation.
Electoral Bonds, which are nothing but promissory notes, can be bought from selected branches of State Bank of India. These promissory notes can then be donated to political parties that have to encash them within 15 days. No payment is made to any political party if the Electoral Bond is deposited after the expiry of the mentioned validity period.
Every donor has to provide his KYC detail to the banks. Thus, the banks will have full information about the purchasers of the Electoral bonds. However the details of the electoral bond purchaser will be kept confidential by the banks. No interest will be given by the banks on these bonds. Earlier, no foreign company could donate to any political party under the Companies Act. However, now through Electoral Bonds, the Indian, foreign and even shell companies can donate to political parties without having to inform anyone of the contribution.
The electoral bonds will not bear the name of the donor. Thus, the political party might not be aware of the donor's identity.
A donor will get a deduction and the recipient, or the political party, will get tax exemption, provided returns are filed by the political party.
The bonds will be available for purchase for a period of 10 days each in the beginning of every quarter. In the year of Lok Sabha elections, 30 days extra will be provided.
Only the political parties registered under section 29A of the Representation of the Peoples Act (1951) and securing at least 1 percent of the votes in the most recent parliamentary or assembly polls are eligible to encash these bonds through a bank account in an authorised bank.
Political parties will also have to inform election commission that how much money they got from Electoral bonds.
Thus, the system is expected to maintain a balance between anonymity of donor and transparency in funding of political parties. 
More than INR 6000 crore has been given to political parties through electoral bonds since January 2018 when the scheme was notified. The ruling BJP has been the biggest beneficiary of the scheme so far. 
Opponents of the electoral bond scheme argue that since the identity of the donor has been kept anonymous, it could lead to an influx of black money. Some others allege that the scheme was designed to help big corporate houses donate money without their identity being revealed. Supreme Court asked all the political parties to submit details of donations received through electoral bonds to the Election Commission of India. It also asked the Finance Ministry to reduce window of purchasing electoral bonds from 10 days to 5 days. The Election Commission of India has said that it does not approve of anonymous donations made to political parties. The central bank i.e. the RBI has warned the government that the bonds would undermine the faith in Indian banknotes and encourage money laundering.
Irrawaddy dolphins 
It is a euryhaline species of oceanic dolphin which means that they are able to adapt themselves to wide range of oceanic salinity. It is not a true river dolphin but it has established subpopulations in freshwater rivers, including the Ganges (India) and the Mekong (Tibet), as well as the Irrawaddy (Myanmar, previously known as Burma) River from which it takes its name. 
The total population of these aquatic mammals in the world is estimated to be less than 7500. Of these, more than 6000 Irrawaddy dolphins have been reported from Bangladesh, while the dolphin distribution in Chilika Lake in Orissa is considered to be the highest single lagoon population. Chilika Lake is also the largest brackish water lake in India. 
Irrawaddy dolphins are listed as an Endangered species in IUCN (International Union for Conservation of Nature). IUCN is an international organisation working in the field of nature conservation and sustainable use of natural resources. It is considered one of the most influential conservation organisations. The IUCN Red List of Threatened Species and the IUCN Red List of Ecosystems determine which species and natural areas merit protection. Through the Green List of Protected and Conserved Areas and the system of IUCN protected area categories IUCN influences how protected areas are managed. It was founded in 1948 and is based out of Gland, in Switzerland. At present, it has a membership of over 1400 governmental and non-governmental organisations. India is one of its member. Dr. MS Swaminathan (Father of Green Revolution in India) was its President from 1984-1990. 
The Irrawaddy dolphin is protected from international trade by the Convention on International Trade in Endangered Species of Wild Fauna and Flora (CITES), which is also known as Washington Convention. In 2004, CITES transferred the Irrawaddy dolphin from Appendix II to Appendix I, which forbids all commercial trade in species that are threatened with extinction. Appendix II contains species that are not necessarily threatened with extinction, but may become so unless trade in specimens of such species is subject to strict regulation in order to avoid utilisation incompatible with the survival of the species in the wild. Appendix III contains species which are not necessarily threatened with extinction globally, and trade in these species is only permitted with an appropriate export permit. It is one of the oldest convention for conservation and protection of wide range of flora and fauna. The Convention was signed in 1973 in Washington DC, in USA, and entered into force in 1975. India is a member to CITES.
The Irrawaddy dolphin is listed on both Appendix I and Appendix II of the Convention on the Conservation of Migratory Species of Wild Animals (CMS). Migratory species threatened with extinction are listed on Appendix I of the Convention. Migratory species that need or would significantly benefit from international co-operation are listed in Appendix II of the Convention. The Convention on the Conservation of Migratory Species of Wild Animals, also known as the Convention on Migratory Species (CMS) or the Bonn Convention, is an international agreement that aims to conserve migratory species within their migratory ranges. The CMS is the only global, and United Nations-based, intergovernmental organisation that has been established exclusively for the conservation and management of terrestrial, aquatic and avian migratory species. The Agreement was signed under the auspices of the United Nations Environment Programme. The Convention was signed in 1979 in Bonn, in Germany, and entered into force in 1983. It has 129 member states and India is one of the members.
Hydrophone
It is a microphone designed to be used underwater for recording or listening to underwater sound. It is generally used for counting the number of dolphins or other aquatic animals in rivers or oceans.
We know that sound waves travel as longitudinal waves and creates alternate pressure zones of compression and rarefaction in the direction of its travel. Piezoelectric Effect is the ability of certain materials to generate an electric charge in response to applied mechanical stress or pressure. Most hydrophones are based on a piezoelectric transducer which generates an electric potential when subjected to a pressure change, such as the sound wave. Sound waves travel at 343 m/s through the air and faster through liquids and solids. Sound travels 4.3 times faster in water than in air, and a sound wave in water exerts a pressure 60 times that exerted by a wave of the same amplitude in air.
K-4 MISSILE
India's submarine launched ballistic missile, having a range of 3500 kms.
Developed by DRDO (Defence Research and Development Organisation).
Our Circular Error Probability (CEP) is much more sophisticated than our Chinese counterparts. The CEP determines the accuracy of a missile. The lower the CEP, the more accurate the missile is.
Once inducted, these missiles will be the mainstay of the Arihant class of indigenous ballistic missile nuclear submarines. Arihant, was launched in 2009. It has a displacement of 6000 tonnes and is powered by an 83 MW pressurised light-water reactor with enriched uranium. It was built under the Advanced Technology Vessel (ATV) project at the Ship Building Centre in Visakhapatnam, in Andhra Pradesh. It has code name S2.
Currently, INS Arihant, the first and only operational ballistic missile nuclear submarine, is armed with K-15 Sagarika missiles with a range of 750 km. As such, currently the submarine has to venture far way from the Indian waters and move closer to the adversary's coast to launch the missile. The K-4 will do away with that need as the missile could be now launched from a distance of 3500 kms.
Given India's position of 'No-First-Use' (NFU) in launching nuclear weapons, the ballistic missile nuclear submarine is the most dependable platform for a second strike. Because they are powered by nuclear reactors, these submarines can stay underwater indefinitely without the adversary detecting it. 
INS Arighat
It is the second Arihant class submarine. It is the second nuclear powered ballistic missile submarine being built by India. 
It is being built under the Advanced Technology Vessel (ATV) project at the Ship Building Centre in Visakhapatnam. It has the code name S3.
It is expected to enter service in later part of 2020 or early 2021.
ASER 2019
ASER stands for Annual Status of Education Report. This is an annual survey conducted by NGO Pratham that aims to provide reliable estimates of children's enrolment and basic learning levels for each district and state in India. It is the only annual source of information on children's learning outcomes available in India today. It is a household-based rather than school-based survey in which children in the age group 5-16 are tested in basic reading and basic arithmetic. The same test is administered to all the children. 
ASER has been published every year since 2005 in all rural districts of India. In each rural district, 30 villages are sampled. In each village, 20 randomly selected households are surveyed. This process generates a total of 600 households per district.
Global research shows that 90 percent of brain growth occurs by age 5, meaning that the quality of early childhood education has a crucial impact on the development and long-term schooling of a child. Hence, it was decided that ASER 2019 would focus on the children in the age group 4 to 8 and explore four key dimensions of schooling and learning that potentially shape the future pathways of children. These are:

Cognitive Skills: Can children sort by color? Do they have spatial awareness? Can children order by size? Can they recognise patterns? Are they able to solve a puzzle?
Early Language: Do children know how to describe what they see in a picture? Can they understand a story that is read out to them? Are they able to read letters, words, texts? Can they answer simple questions based on the content they read?
Early Numeracy: Can children recognise 1-digit and 2-digit numbers and compare them? Do they know how to solve simple numeric problems based on these numbers? Are they able to apply these concepts in day-to-day situations?
Social and Emotional: Can children identify emotions and regulate them? Can they resolve a situation of conflict? Do they empathise with others?

ASER 2019 was conducted in 26 rural districts of 24 states. The survey was conducted in one rural district from each state, except Uttar Pradesh and Madhya Pradesh where the survey was conducted in two rural districts.
As per the 2019 report, more girls are enrolled in Government preschools and schools for the age group (4-8 years) than boys in the same age group. More boys are enrolled in private preschools and schools.
The 2019 report argues that a focus on cognitive skills rather than on subject learning in the early years can make a big difference to basic literacy and numeracy abilities. ASER data shows that children's performance on tasks requiring cognitive skills is strongly related to their ability to do early language and arithmetic tasks. The report suggests that focussing on play based activities that build memory, reasoning and problem-solving abilities is more productive than an early focus on content knowledge. 
The 2019 ASER Report made the following recommendations:

Expand and strengthen the existing network of anganwadi centres.
Early enrolment into formal schooling ought to be discouraged.
Focus on cognitive and socio-emotional development by including more play based activities in early school curriculum.
Krishnamurthy Subramanian
Chief Economic Advisor to Government of India.
Predecessor – Aravind Subramanian.
Professor, Indian School of Business.
IMEI allocation in India
Globally, the IMEI number, a unique 15 digit serial number of mobile devices is allocated by global industry body GSMA and organisations authorised by it. In India, GSMA had authorised Mobile Standard Alliance of India (MSAI) to issue and manage IMEI number for mobile phones.
The Department of Telecom has taken over the process to issue and manage IMEI allocation for mobile phones in India from the private body MSAI.
Harsh Vardhan Shringla
India's 33rd Foreign Secretary.
Mr. Shringla has worked as the Indian High Commissioner to Bangladesh and undertook ground work for the India -Bangladesh Land Boundary Agreement of 2015, which is one of the major international agreements that India concluded with its neighbourhood in the recent past. 
In 2019, he assumed charge as Indian Ambassador to the United States at the age of 55 years making him the youngest Ambassador of India to the United States. It was during his tenure that 'Howdy Modi' event was organised in Houston recently.
African cheetahs to be introduced in Indian Forests
Proposal to introduce African cheetahs from Namibia into the Indian habitat on an experimental basis.
Move intended to revive the Indian cheetah population.
IUCN has kept the Cheetahs in Vulnerable category.
Operation Vanilla
An operation of the Indian Navy to help cyclone hit Madagascar, an island country in the Indian Ocean Region. 
Indian Navy Ship Airavat deployed for the operation.
India's assistance in consonance with India's vision of 'Security and Growth for all in the Region (SAGAR)'. Madagascar is also a member of Indian Ocean Rim Association.
In 2018, President Ram Nath Kovind became the first Indian President to visit Madagascar. India and Madagascar signed a defence cooperation agreement during his visit.
Madagascar is the world's 2nd largest island country, after Indonesia, which is the world's largest island country.
Madagascar split from the Indian subcontinent around 88 million years ago.
Madagascar is a biodiversity hotspot, with over 90 percent of its wildlife found nowhere else on Earth.
Madagascar belongs to the group of least developed countries, according to the United Nations.
Gita Sabharwal appointed as UN Resident Coordinator in Thailand
The UN Resident Coordinator is the highest-ranking representative of the UN development system at the country level.
Resident Coordinators lead and coordinate the United Nations support to countries in implementing the 2030 Agenda. 
Arvind Krishna elected as CEO of IBM
Mr. Arvind Krishna's appointment as the head of IBM adds to the growing list of Indian-origin executives at the helm of some of the biggest multinational companies. He joins the club that includes,
Microsoft CEO Satya Nadella
Google and Alphabet CEO Sundar Pichai
MasterCard CEO Ajay Banga
PepsiCo's former CEO Indra Nooyi
Adobe CEO Shantanu Narayen
Brexit Day – February 01, 2020
Britain formally moves out of the European Union, ending almost 50 years of integration with Europe. With this exit, the European Union will now be left with 27 members.
The Brexit process began in 2016, when the British Parliament voted to exit out of the European Union. Scotland and Northern Ireland have been opposing the Brexit.
Nothing will change immediately due to an 11-month transition period negotiated as part of an EU-UK exit deal and as such, Britons will be able to work in and trade freely with EU nations until December 31, and vice versa. However, legally Britain is no longer part of the European Union.
Britain is yet to strike a deal on future relations with the EU, its largest trading partner. 
Maldives rejoins Commonwealth after over three years
In 2016, the Maldives pulled out of the Commonwealth, due to the grouping's decision to penalise the country over lack of progress in resolving the political crisis democratically. In 2012, Maldives had ousted the democratically elected President Mohamed Nasheed, and established an authoritarian regime in its place.
After President Ibrahim Mohamed Solih won the 2018 presidential elections, promising to restore democracy, he wrote to the Commonwealth, requesting to re-join the bloc. As a result, Maldives has re-joined the Commonwealth as 54th member state. India has always been a key supporter of Maldives' readmission and for it to play a larger role in international organisations.
Locust attacks on farm crops
Locusts are related to grasshoppers and the two insects look similar. However, locust behaviour can be something else entirely. Locusts are sometimes solitary insects with lifestyles much like grasshoppers. But locusts have another behavioural phase called the gregarious phase. When environmental conditions produce many green plants and promote breeding, locusts can congregate into thick, mobile, ravenous swarms.
They occur in many parts of the world, but today locusts are most destructive in sustenance farming regions of Africa. The desert locust is notorious. Found in Africa, the Middle East, and Asia, they inhabit some 60 countries and can cover one-fifth of Earth's land surface. Desert locust plagues may threaten the economic livelihood of one-tenth of the world's humans.
When locusts swarm (fly in massive groups), they eat crops (mostly wheat and cotton), grasses, and any other vegetation in their way. However, locusts do not harm humans, and they do not carry diseases that can be spread to humans.
Pakistan and Somalia have declared national emergency to tackle locusts.
China is planning to dispatch a 1,00,000 strong army of ducks to help Pakistan combat a massive locust infestation. China deployed ducks, whose natural diet includes insects, to fight a similar infestation in its northwestern region of Xinjiang two decades ago, reportedly with considerable effectiveness. Their use is both much less expensive and environmentally damaging than the use of pesticides.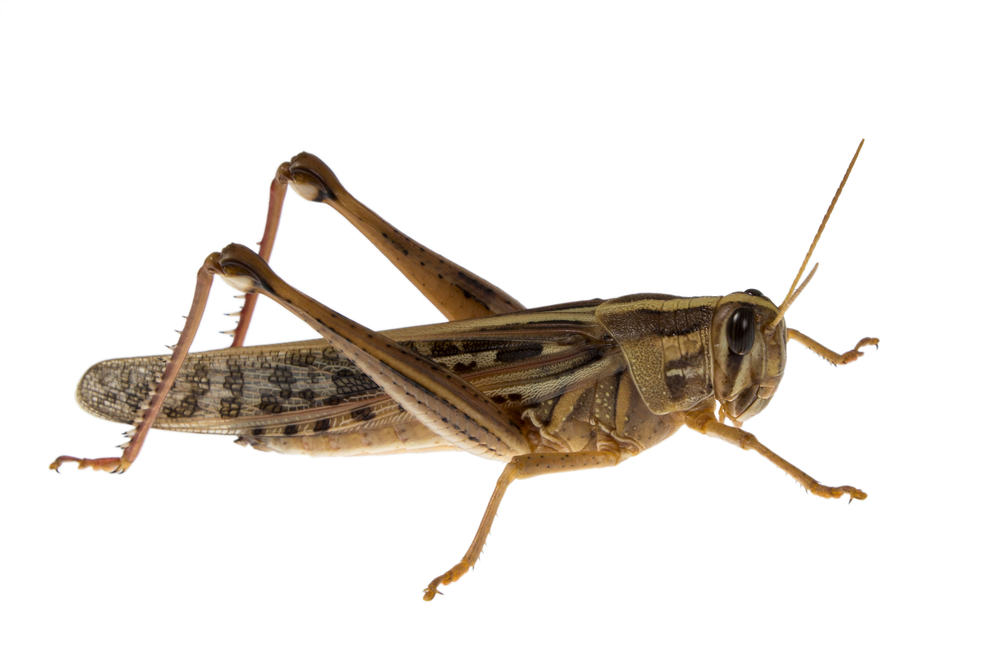 Oxfam Report – 'Time to Care'
'Time to Care' is a report recently published by Oxfam International on gap between rich and poor. Oxfam is a confederation of 19 independent charitable organisations focusing on the alleviation of global poverty, founded in 1942 and led by Oxfam International.  It is based out of Nairobi, in Kenya. It operates in more than 90 countries as part of the Oxfam International confederation, to tackle the root causes of poverty and respond to emergencies. As such, it operates in India also. Oxfam's involvement in India began when money was granted in 1951 to fight famine in Bihar. Bihar at the time was one of the poorest and most populated states in India. Oxfam India was established in 2008.
Economic inequality is out of control. In 2019, the world's billionaires, only 2,153 people, had more wealth than 4.6 billion people. World's richest 1 percent have more than twice the wealth of remaining 6.9 billion people.
The value of the unpaid home care work done by women globally is more than USD 10 trillion. Globally 42 percent of women in the working age group are outside paid labor force, while only 6 percent of the men are so.  Only about 18 percent of the ministers and 24 percent of the parliamentarians are women. Globally, men own 50 percent more wealth than women.
The gap between rich and poor can't be resolved without deliberate inequality-busting policies, and too few governments are committed to these. An additional tax of just 0.5 percent on the wealth of the richest 1 percent for next 10 years would generate 110 million+ jobs.
Total wealth of 63 Indian billionaires is more than the Union Budget for the FY 2018-19 which stood at approximately INR 25 lakh crore. India's richest 1 percent hold more than four-times the wealth held by people who make up for the bottom 70 percent of the country's population. It estimated the contribution of unpaid home care work done by women in India at more than INR 19 lakh crore. The report concludes that women and girls are among those who benefit the least from today's economic system.
United Nations on Global Unemployment
The global unemployment rate has remained relatively stable at about 5.4 percent over much of the past decade, according to the UN's International Labour Organisation (ILO). Unemployment rate is the number of unemployed people as a percentage of the labour force.
Out of the total 3.5 billion (1 billion =  1000 million) global workforce, more than 490 million (~13 percent) is currently unemployed or underemployed. Out of this, about 185 million (~5 percent) are unemployed while about 285 million (~8 percent) are underemployed.
The  report highlighted that more than 60 percent of the global workforce currently works in the informal economy, where they are subject to substandard wages and lack basic social protections.
In 2019, about 20 percent of the global workforce lived in working poverty i.e. they had purchasing power of less than USD 3.2 per day. Within the waged population, the gap between the highest earners and those at the bottom is extremely unequal.
The report also noticed job and income inequalities driven by things like gender, age and geographic location. 
According to UN-ILOs Social Unrest Index, the lack of access to decent jobs is globally contributing to social unrest. According to the ILO's index which measures the frequency of things like demonstrations and strikes, there has been an increase both at the global level and in seven out of 11 sub-regions between 2009 and 2019.
Malnourished Lions in Sudan
Sudan is in the midst of a worsening economic crisis, led by soaring food prices and foreign currency shortage.
The malnourished African lions of Sudan came to limelight after their photographs went viral on social media networks.
African lions are classified as a "vulnerable" species by the International Union for Conservation of Nature (IUCN). 
Currently there are about 20,000 African lions remaining in the world.
5th World Holocaust Forum held in Israel
During the holocaust, more than one million people, most of them Jews, were killed by the Nazi's at the Auschwitz Concentration Camp, in present day Poland. A total of six million Jews died in the Holocaust.
Fifth World Holocaust Forum held in Israel, to mark the 75th anniversary of the liberation of the Auschwitz Concentration Camp.
The World Holocaust Forum

 is a series of events aiming at preserving memories of 

Holocaust atrocities. Four World Forums have already been held so far.

First World Holocaust Forum – Poland
Second World Holocaust Forum – (Kiev) Ukraine
Third World Holocaust Forum – Poland
Fourth World Holocaust Forum – Prague (Czech Republic)
Digital threats to Elections and Democracy
In 2018, Commission on Elections and Democracy in the Digital Age, was set up by Kofi Annan to examine and review the opportunities and challenges by technological innovations for elections and democracy.
The countries with pre-existing polarisation, a history of violence, and highly partisan media are particularly vulnerable to the weaponisation of social media. The use of digital technologies during elections have become a source of concern after they were used to manipulate the public opinion during recent protests in Hong Kong, the 2019 Parliamentary elections in UK, and the past Presidential campaign in the US. If not handled, such threats may lead to erosion of people's faith in democratic institutions and may lead to global civil unrest.
The commission has called for an urgent action by governments, businesses and civil societies to protect democracy from digital threats. It has set out actionable recommendations in five major areas – polarisation, hate speech, disinformation, political advertising and foreign interference. The governments need to compel digital platforms to release their data to independent researchers. Without this critical information, a comprehensive assessment of the impact of technology on democracy cannot be completed and will continue to pose threats to the democratic processes. On their part, the social media platforms should create a coalition to address such digital threats to elections and democracy.
Kimia Alizadeh 
Iran's only female Olympic Gold Medalist in Taekwondo, who defected from the Islamic Republic and fled to the Netherlands. 
In an online letter she has described herself as one of the millions of oppressed women in Iran.
Ms. Alizadeh won a bronze medal at the 2016 Olympics in Rio de Janeiro (Brazil). 
India Malaysia Relations
The relations between the two nations have turned sour after Malaysia criticised India for its Citizenship Amendment Act, 2019. 
On its part, India has banned the import of palm oil from Malaysia. It is to be remembered that where India is the leading consumer of palm oil in the world, Malaysia has been the second largest producer of palm oil after Indonesia.
India is managing its demand by importing Indonesian crude palm oil at a price higher than Malaysian prices. 
Bilateral Trade and Investment Agreement (BTIA)
Proposed Free Trade Agreement (FTA) between India and EU, initiated in 2007.
Even after a decade of negotiations, India and EU have failed to resolve certain issues which have led to a deadlock. 
Contentious trade issues between India and EU:

India has not been granted "data secure" status by EU. Being considered 'data secure' is crucial for India to be able to provide a number of services especially in the IT and ITES sectors. 
EU imposed a ban on sale of 700 pharmaceutical products even though they matched all the regulatory requirements.
Presence of non-tariff barriers on Indian agricultural products in the form of sanitary and phytosanitary measures (relating to controlling of plant diseases) which are too stringent and enable the EU to bar many Indian agricultural products from entering its markets.  

What EU wants from India?

Reduction in taxes on wines (which would benefit France).
Reduction in taxes on automobiles (which would benefit Germany).
General Reduction in import duties across a range of goods and services.
Liberalisation of Accountancy and Legal Services.
Multilateral pact on investments at the World Trade Organisations that will have an Investor-State Dispute Settlement (ISDS) mechanism which will allow corporations to take sovereign governments to international arbitration.

Why India is not agreeing to EU demands?

Tax reduction on wines and spirits is not acceptable as the states deriving huge revenue from liquor sales would be reluctant to cut taxes.
India is presently trying to set up its own automobile industry which would not be able to match the competition from EU automobiles.
India can't simply reduce taxes in many sectors to protect the interests of its labour intensive domestic industries, which may find tough to compete with automation led industries of EU.
Indians do not want foreign lawyers and accountants to practice in India as there is already a shortage of jobs. 
India wants the provision for International Corporations to move to International Courts, only after exhausting all domestic judicial and administrative remedies for at least a period of five years before pursing a claim under international law.

The current bilateral trade between India and EU stands at USD 115 billion.
Dhanush
It is a howitzer used by the Indian Army.
The indigenously developed gun completed development trials in 2018 and was approved for series production in 2019.

Smart Cities Mission
Launched in 2015 by Union Housing and Urban Affairs Ministry to develop 100 cities as smart cities.
The Ministry has recently decided to pair up 20 of the best performers with 20 of the worst in order to improve performance. The best cities will be made sister cities with the worst cities. The aim is to let top performing cities to inspire and help those lagging behind to improve their work. Cities would be paired up with those from a similar region, for e.g. the best hilly city would be teamed with the worst one in a hilly area, or those facing similar problems, such as water scarcity or traffic congestion, would be paired together.
National Tourism Conference, 2020
Held in Konark, in Orissa.
In his Republic Day speech in 2019, the Prime Minister urged the people of India to visit atleast 15 tourist destinations in India by 2022 to spur domestic tourism related growth.
In 2019, the Ministry of Tourism, along with various state Governments, organised Paryatan Parv (Tourism Festival) with the objective of drawing focus on the benefits of tourism, showcasing the cultural diversity of the country and reinforcing the principle of "Tourism for All".
The Ministry of Tourism now intends to reward those who complete the task within a year. As such, the Ministry of Tourism has announced to fund the travel expenses of tourists who visit 15 tourist destinations in the country in a year and submit the photos to their website. However, the condition is that the person should travel out of his/her own state. 
During the National Tourism Conference, a Memorandum of Intent (MoI) was signed between Government of Odisha and Government of Gujarat for cross promotion of tourist sites in both states as well as across the India.
Civilian Awards, India 2020
Bharat Ratna –  This year no one was awarded Bharat Ratna Award.
PADMA VIBHUSHAN – 

Arun Jaitley, Sushma Swaraj, George Fernandes (Politicians) 
MC Mary Kom (Boxer)
Chhannulal Mishra (Hindustani classical singer)
Anerood Jugnauth (former Mauritius Prime Minister)

PADMA BHUSHAN-

Anand Mahindra and Venu Srinivasan (Industrialist)
Manohar Parrikar and Muzaffar Hussain Baig (Politician)
PV Sindhu (Badminton)

PADMA SHRI – Besides other, this year two SriLankan women have been awarded with the Padma Sri Award. The last time that the government of India honoured a Sri Lankan national with the honour was in 2002, recognising musician and Magsaysay award winner W.D. Amaradeva. The two Sri Lankan women awarded this year are:

Vajira Chitrasena – Veteran dance performer.
Indra Dassanayake – Professor of Hindi, in SriLanka.
Vyom Mitra 
India's first half humanoid female astronaut, developed indigenously by ISRO Inertial Systems Unit, Thiruvananthapuram, in Kerala.
She will ride the first test flight of the human space mission, Gaganyaan.
ISRO will be sending the human resembling model in a space capsule around the end of 2020 or early 2021 to study how she responds to living outside earth in controlled zero gravity conditions. This would help ISRO design the human space mission to the needs of the real human astronauts.
European Commission to propose ban on Facial Recognition Technology
Facial Recognition is increasingly being used for everything: from unlocking your phone to validating your identity, from auto-tagging digital photos to finding missing persons, and from targeted advertising to law enforcement. A blog post by tech major IBM categorizes facial recognition systems into:

Face Detection, which could help count the number of people in traffic.
Facial Authentication, which could help you unlock your phone.
Facial Matching, which could help investigators quickly zero in on suspects.

European Commission might propose to ban the use of Facial Recognition Technology for at least 5 years, in the absence of any regulatory framework for the same. European Commission believes that indiscriminate use of facial recognition technologies is a privacy threat, and some regulations are needed so that this does not easily give way to surveillance. 
However, instead of simply banning an entire category of technologies with so many possible applications, including many that are helpful and benign, policymakers should employ precision regulation that applies restrictions and oversight to particular use-cases and particular end-users where there is greater risk of societal harm.
Corfam vs Vinyl vs Leather
Corfam is a synthetic substitute for leather. These are mostly used in formal footwear industry for their shine and lustre. The problem with Corfam shoe is that they don't breath and expand like leather. 
Vinyl shoes are cotton based polymer shoes. These are mostly used in sportswear, and provide cheap alternative to leather.
Ten more wetlands in India declared as Ramsar sites
The Ramsar Convention on Wetlands of International Importance is an international treaty for the conservation and sustainable use of wetlands. It is also known as the Convention on Wetlands. It is named after the city of Ramsar in Iran, where the Convention was signed in 1971.
Conference of Parties (COP) is its decision making organ, which meets once every 3 years. The most recent COP was held in 2018 in Dubai, in United Arab Emirates.
As of now, there are a total of approximately 2333 Ramsar wetland sites across the globe.
The Ramsar Sites Information Service (RSIS) is a searchable database which provides information on each Ramsar Site.
United Kingdom has the most number of Wetlands Sites (175) under Ramsar Convention.
Bolivia has the largest area of Wetlands under Ramsar Convention.
Ten new wetlands from Maharashtra, Punjab and Uttar Pradesh have been included in the list of Ramsar sites. With this, a total of 37 sites in the country have been recognized under the international treaty. 
Pneumococcal Vaccine
Vaccines are used to prevent diseases by invoking an immune response to an antigen, which is nothing but a part of a foreign bacteria or virus that the immune system recognises. This is usually accomplished with an attenuated (weakened) or dead version of a pathogenic bacteria or virus in the vaccine, so that the immune system recognises the antigen when attacked by the same later. Many vaccines contain a single antigen that the body will recognise. Different vaccines are created by attenuated (weakened) or dead version of different antigens. However, the antigen of some pathogenic bacteria does not elicit a strong response from the immune system, so a vaccination against this weak antigen would not protect the person later in life. In this case, a conjugate vaccine is used in order to invoke an immune system response against the weak antigen. In a conjugate vaccine, the weak antigen is attached to a strong antigen, thereby eliciting a stronger immunological response to the weak antigen. 
The Drug Controller General of India (DCGI) has recently approved the first fully indigenously developed conjugate vaccine for pneumonia developed by Pune based Serum Institute of India. Its use can prevent some cases of pneumonia, meningitis, and sepsis.
These vaccines are generally safe. With the conjugate vaccine a few babies develop redness at the site of injection, fever, or change in sleep. Severe allergies are very rare.
The first pneumococcal vaccine was developed in the 1980s. It is on the World Health Organisation's List of Essential Medicines.
Decline in worldwide sales of smartphones
Worldwide sales of smartphones has declined by 2 percent in 2019. It is  first time since 2008 that the global market for such phones has experienced a decline.
This has been attributed to over supply in mature markets and longer recycling period of new generation phones.
However, India has witnessed a 15 percent increase in mobile phone sales in 2019, with over 50 crore (500 million) Indians now using smartphones.
In 2020, the global market is expected to rebound with the introduction of 5G network coverage.
Shaheen falcon
Well, it has nothing to do with anti- CAA protests going on in Shaheen Bagh, in New Delhi. Shaheen Flacon is the name of a bird.
Also known as Indian Peregrine Falcon, Shaheen Falcon is the fastest bird in the world. It can fly at speeds more than 300 kmph. 
It is a predator bird, found mainly in South Asia.
Truenat MTB
A diagnostic test developed by India to detect Tuberculosis (TB).
The World Health Organization (WHO) has mentioned that the India-made Truenat MTB has high accuracy.
'Alphabet' becomes one trillion dollar company
Across the world, only six companies have so far crossed 1 trillion dollar mark in valuation. Out of these 4 are based out of USA, one is based out of Saudi Arabia and one is from China.
Sundar Pichai led Alphabet, Google's parent company, has joined the elitist club of US companies with 1 trillion dollar valuation, which includes Apple, Microsoft and Amazon. Apple was the first US company to hit the 1 trillion dollar threshold in 2018, and has the highest valuation among US companies.
Saudi Arabian Oil Company (also known as Saudi Aramco) has the highest value by market capitalisation in the world. Other than this China's oil major Petro-China has market valuation of more than 1 trillion dollar.
Pelican Bird
Pelicans are found primarily in large undisturbed wetlands where they could find abundant prey to raise their young chicks.
These birds take nearly four years to attain breeding status and their breeding season in South India lasts for six months from November to April. As they hatch the chicks and begin feeding, black spots start appearing. Both male and female birds take turns to incubate the eggs and share the task of feeding. 
This species of birds are cannibals i.e. the stronger Pelican's can eat the weaker ones.
The birds have bred successfully in Wetlands of Tamil Nadu for two years in a row, indicating the good health of these wetlands.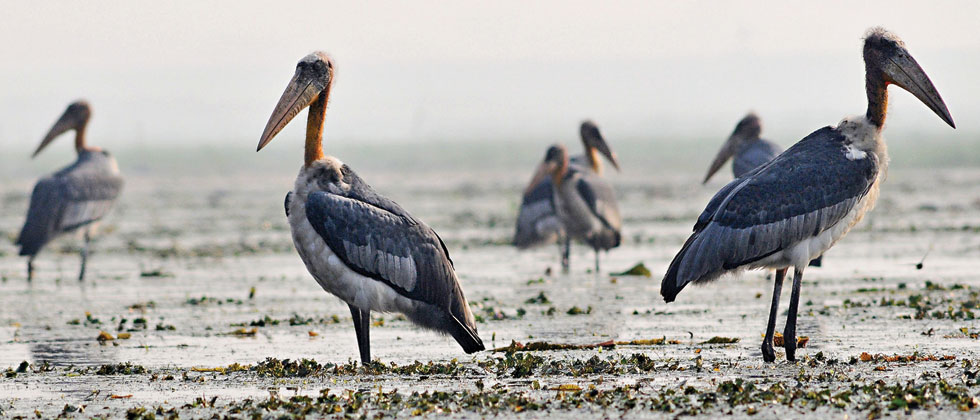 Monotreme – Platypus
The Monotremes are a group of only mammals that lay eggs instead of giving birth to live young. They are predatory in nature.
The Platypus is one of the five extant species of Monotremes. It is found in eastern Australia, and Tasmania (an island state of Australia). They live in fresh water, and not the ocean.
Australia's devastating drought, and other effects of climate change are pushing the iconic Platypus, a globally unique mammal, towards extinction.
There is urgent need to implement conservation efforts for this unique mammal and other species through increased monitoring, threat mitigation, protection and improved management of freshwater habitats.
East Asian Observatory
Consortium of eight countries committed to build large telescopes and pool resources. Currently India is not part of it.
Consists of China, Japan, Taiwan, Korea as full members and Thailand, Vietnam, Malaysia and Indonesia as observers.
India witnesses drop in cyber threats in 2019
According to cyber security firm Kaspersky, India witnessed a fall in the number of cyber threats in 2019 as compared to 2018.
Almost 39 percent of the Kaspersky's user in country were attacked by malwares in 2019, as compared to 40 percent in 2018. Malwares are applications that get installed in your machine and perform malicious functions in the background.
However there has been a huge increase in riskware attacks from 28 percent in 2018 to 38 percent in 2019. The presence of riskware on your machine allows cyber criminals to use legitimate application on your machine for malicious purposes.
Jaws III
The largest salt water crocodile bred in captivity in India.
It passed away recently at the age of 50.
Herpetology is the branch of zoology which deals with the study of amphibians (including frogs and toads) and reptiles (including snakes, lizards,, turtles, tortoises, crocodiles).
Anorexia vs. Bulimia
Both are eating disorders attributed to mental health. In other words, both Anorexia and Bulimia are psychological disorders.
People who have anorexia severely reduce their food intake to lose weight. People who have bulimia eat an excessive amount of food in a short period of time, then purge or use other methods such as excessive exercise  to prevent weight gain.
On the biological level, these may lead to metabolic abnormality and electrolyte disturbances which may lead to cancer or other fatal complications. On the mental level, these may lead to depression, and may even lead to suicidal tendencies.
India-Uganda to work together on Cotton Seeds
Uganda grows 100 percent organic cotton, and the cotton grown there has a longer staple size compared to Indian cotton. However, the yield of the Indian varieties is quite higher compared with the Ugandan cotton seed. Scientists in the two countries are going to work together to develop a long-staple cotton seed variety that gives higher yields too.
With similar climatic conditions between the two countries, the new variety of seed developed is expected to benefit farmers in India and Uganda.
Democracy Index, 2019
India ranked 51st out of 165 countries in 2019 rankings, down from 41st rank in 2018.
The primary cause of democratic regression has been attributed to an erosion of civil liberties in the country.
The average global score fell in 2019 as compared to that in 2018.
According to the report there are 22 full democracies, 54 authoritarian regimes, and remaining are the flawed democracies, including the US and India. Only about 6 percent of the global population live in full democracies.
The Index categorizes India under 'flawed democracies', countries that hold free and fair elections and where basic civil liberties are respected, but have significant weaknesses in aspects of democracy, such as problems in governance, an underdeveloped political culture and low levels of political participation. 
Norway, Iceland, Sweden and New Zealand have topped the Democracy Index, 2019, while North Korea figures at the bottom.
Thailand registered the biggest improvement while China registered largest decline.
The report is published by 'The Economist Intelligence Unit' – the research and analysis division of The Economist Group.
World Gold Council
The World Gold Council is the market development organisation for the gold industry. It works across all parts of the industry, from gold mining to investment, and their aim is to stimulate and sustain demand for gold.
It is headquartered in London, in United Kingdom. They also have offices in India, China, Singapore and the United States.
India is the world's second biggest consumer after China. 
China is the world's largest producer of gold. It is followed by Australia and Russia.
Two-thirds of India's gold demand comes from rural areas.
According to its latest report, India's gold demand in 2019 fell by 9 percent as compared to that in 2018. In 2019, the total gold demand in India was 690 tonnes. However in terms of value, the total gold demand rose by 3 percent.
The government has made hallmarking (quality certification) mandatory from January 2020 with a transition period of one year for the trade to sell or change its existing non-hallmarked inventory. This has been hailed as a positive step towards making the Indian gold more trustworthy. Such changes are significantly positive for the long-term sustainability of demand.
Economic Survey 2019-20 on Entrepreneurship in India
India currently ranks third globally in the number of new firms created with about 1.24 lakh new entities coming up in 2018. The data showed that new firm creation in services sector (at around 85,000) was significantly higher than that in manufacturing (a little less that 15,000), infrastructure (about 5,000) or agriculture (less than 5,000).
However, on a per-capita basis, India has low rate of entrepreneurship in the formal economy. Also, a large number of Indian enterprises operate in the informal economy which is not captured in the data.
It observed that a 10 percent increase in registration of new firms in a district yields a 1.8 percent increase in GDDP (Gross District Domestic Product). It added that enhancing ease of doing business and implementing flexible labor laws in job-creating sectors, such as manufacturing, can create the maximum number of jobs in districts and thereby, in the States. Literacy, education and physical infrastructure are the other policy levers that district and State administrations must focus upon to foster entrepreneurship and thereby, job creation and wealth creation.